---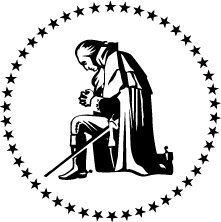 The Presidential Prayer Team
Office of the President
September 15, 2022
21 Years of Prayer
Dear Prayer Warrior,
The Presidential Prayer Team turns 21 on Sunday, September 18, 2022! That is 7,670 consecutive days and a countless number of prayers for our blessed nation. At major milestones, we think back on the hard work and many accomplishments that it has taken to get here. Through it all, God has provided. He continues to bring Prayer Warriors, like you, to be a part of this great calling to pray for our leaders and country. We praise Him for His faithfulness and blessings, and we thank you for your prayers and support.
I ask that you pray with me right now:
Lord Almighty, we pray with gratitude for Your blessing over this ministry for the past 21 years. You have been faithful to lead the prayer team so that we can encourage and equip Your people to pray informed prayers. As we celebrate this anniversary, we look to You with expectancy for the future. We pray in thanksgiving for all who you have brought together to pray with us all these years and we lift up those who will join us anew in the years ahead. We commit ourselves to continue to pray over the office of the president and the leadership of the United States as directed in Your Word. May our 22nd year of ministry be a year in which You enkindle Your perfect light in the hearts and souls of the American people and that, through Your Holy Spirit, we can be a shining beacon of hope in our world. All this we pray in Jesus' most Holy name, Amen!
Thank you for taking a few moments to pray, not only with me, but with the hundreds of thousands of members who are praying this same prayer.
As we look ahead to the final months of 2022, we know that changes will be coming for our nation. We hear concerns from members every day on topics ranging from inflation to foreign policy, from energy needs to personal freedoms, and almost any topic you can think of. While we understand and even share some of these concerns, we know that God is in control and is faithful to those who love and serve Him. With the upcoming midterm elections, we ask that you not be apprehensive, but to turn to God in prayer for any concern. Cast your needs upon Him, for the Lord our God is with us and for us.
The Lord bless you and keep you; the Lord make his face to shine upon you and be gracious to you; the Lord lift up his countenance upon you and give you peace. Numbers 6:24-26
  So, what can you do right now? We humbly request two things of you, that you can do today:
First, pray for the hearts of fellow Americans to be opened to hearing God's calling, wherever they may be in their lives. Many need their ears opened to God's truths and need to receive salvation. Others have been struggling in their daily lives and drifted from God's embrace and need help turning back to reliance on Him. Some have been pulled away from God through political and cultural divides in our society and need to return their eyes to the Cross and be reminded that His love is greater than the squabbles of humankind. And there are many out there who yearn to be guided in prayer but may not have heard of this ministry and could desperately use the encouragement and resources we offer.
  Second, strongly consider partnering with the prayer team through a financial gift. Prayer Warriors like you have selflessly supported the mission and work of the prayer team for all twenty-one years of ministry. We ask that, as you are able, to prayerfully consider helping us with a gift today, because you are a part of a legacy of prayer for our nation and leaders. God's hand has been upon this ministry because of prayer warriors like you who joined together from all parts of this great nation with a heart to glorify our precious Savior, so that we might be informed and encouraged to pray. Help us celebrate 21 years with the knowledge that we will be able to remain strong and continue serving for years to come!
From myself and all our staff, thank you for praying faithfully with us and may the Lord bless you as you lead a peaceful and godly life.
Jim Bolthouse
President
---
P. S. You can request our 2023 Member Calendar today with a gift of any size! Shipping starts in November for this premium, full color wall calendar. Find out more and request here.
---
2023 Member Calendar
---
National Leadership Prayer Guides
Your daily companion for prayer, now with added devotionals as you pray through the lessons of our nation's history and teachings from scripture as you lift up our nation and its leaders.
FALL EDITION
---
Pray the Vote
---
Official Pray the Vote Guides
Improve your prayer life, be reminded why we are called to pray, and find hope through prayer in this 12-page guide, new for the 2022 midterm elections.
---
Donate