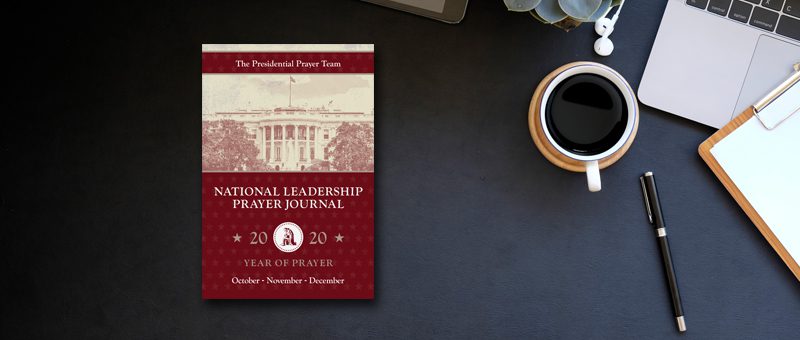 Special election edition: daily prayers over the election for thirty-three day countdown to November 3rd.

This 90-day Fall Edition prayer journal covers October, November, and December of 2020. It also includes over 900 leaders, topical prayer points, bios, scripture, and a place to write down your own thoughts and prayers.
Suggested gift of $15.00 or more to help offset production and mailing costs. Additional gifts go to the ministry. All gifts are tax deductible.