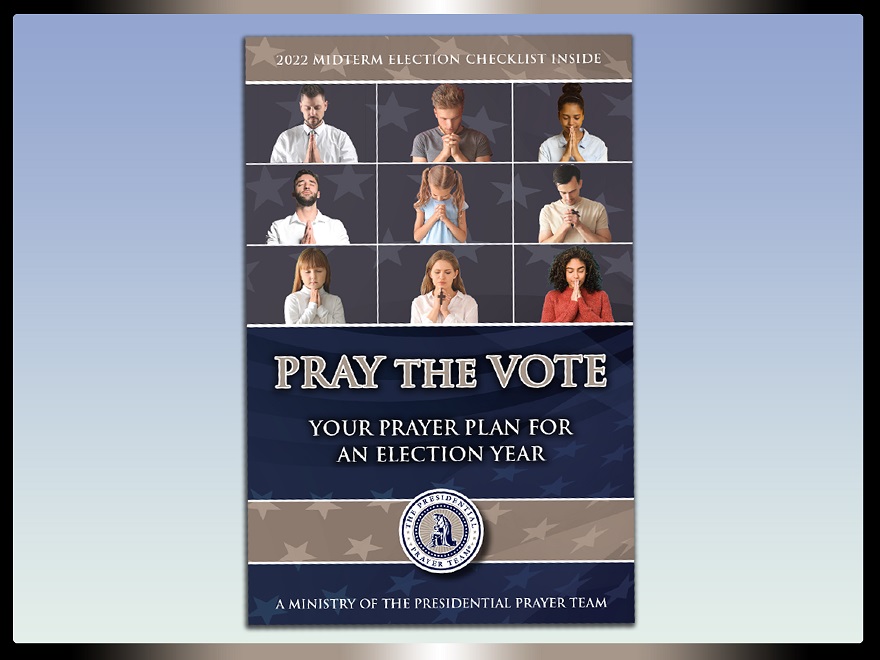 Please note:
We can no longer guarantee shipping by November 8th. We encourage you to download a digital copy for your use. Thank you for praying!

DOWNLOAD DIGITAL COPY
Improve your prayer life, be reminded why we are called to pray, and find hope through prayer in this 12-page guide, new for 2022. Includes a 2022 midterm election checklist inside.
Request for yourself, friends, family, even churches and small groups. Receive one automatically with a donation of any amount.
Request more than one by including the quantity in the Comments section at the end of the form below.
For quantities over 100, suggested amounts are as follows.
Quantity 100 is $25.00
Quantity 250 is $50.00
Quantity 500 is $75.00
Quantity 1,000 is $125.00
Questions? Call 833-240-7729 or message us here.
Donations go to help offset production and mailing costs. Additional gifts go to the ministry. All gifts are tax deductible.