Saturday, October 31

President Donald Trump will be taking part in several campaign events in Pennsylvania, today, and will be traveling to Newtown, Reading, and Montoursville. In each city, the president will speak to voters and local residents about what the administration has done and will do for Pennsylvania and the nation. As election day quickly approaches he will also encourage attendees to vote, if they have not already done so.

Ahead of the weekend, the president praised America's progress in economic growth and recovery efforts since the start of the COVID-19 outbreak. According to a report by Council of Economic Advisers, since May, the U.S. economy has added 11.4 million new jobs. "No one can compete with American workers when they're given a fair and level playing field, which has not happened for decades," President Trump said.

As the Lord Leads, Pray with Us…

For safety and strength for the president as he travels to multiple cities in Pennsylvania today.
For God to be at work in and through the president's words as he speaks.
For wisdom for the president and the administration as they continue to work to address the COVID-19 outbreak and economic recovery.
---
10-Days of Prayer to the Election
Be united in prayer across the country when you take 10 minutes right now, to lift your voice and heart to the Lord. Daily audio prayer, verse, and prayer points available now.
---
Candidate Positions and PLATFORMS
Read how candidates and parties stand on the most important issues for praying Americans from our national Vital Signs study.

INNER PRAYER ROOM FOR 2020 ELECTION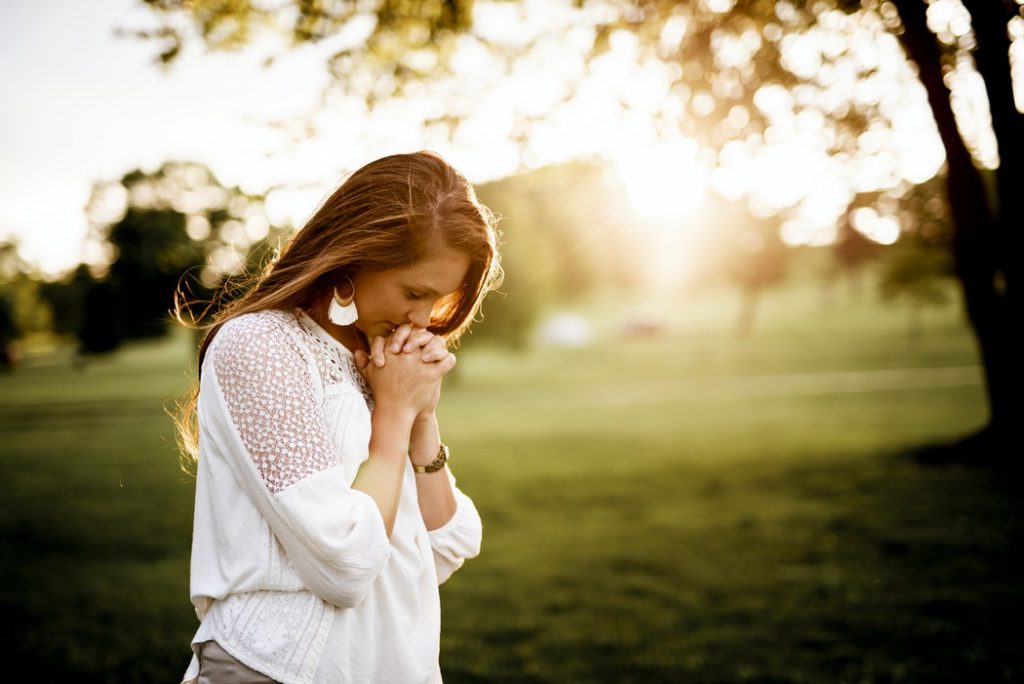 Be part of an unbreakable chain of prayer over this election today when you add your own personal prayer. Our inner prayer room is open 24/7 so call any time and leave your prayer as we blanket our country and the election in prayer.
1-844-829-2022 toll-free
You can be a blessing and encouragement to many others. Your prayers will be aired on IPrayRadio and join thousands of voices across the country.
The prayer of a righteous person has great power as it is working. – James 5:16

PRESIDENT'S SCHEDULE
President's Today Schedule – October 30, 2020

1:00 PM ET Trump Event in Oakland County International Airport, Waterford Township, MI
3:30 PM ET Trump Event in Green Bay Austin Straubel International Airport
6:00 PM ET Trump Event in Rochester International Airport, Rochester, MN
---
Prayer Team Member Essentials
Tools to help you help your daily prayer life and reminders to lift up America and our leaders in prayer.
---
Never Stop

Pray without ceasing. – 1 Thessalonians 5:17

An aged woman in Sierra Leone, Africa, told a team of missionaries that she prayed 40 years for them to come to Compound Village where she lives and build a church there for Jesus. Her prayers were at last realized, and the first-ever Christian Church in a village with over 3,000 people was built. She had been in faithful and consistent prayer.

The fifth chapter of 1 Thessalonians has some terse but extremely important mandates for you. "Pray without ceasing," it says in verse 17. Just ahead of it in verse 16, read, "Rejoice always." Verse 18 says "In everything give thanks." These three little keys unlock the door of prayer that delights God and eases your soul. In prayer, you show your dependence upon God for everything, removing a great burden from yourself. In rejoicing, there is a song in your heart that the Lord hears, and it draws you closer to Him. In giving thanks in all things, you acknowledge how He satisfies you in the morning with His lovingkindness, and how He is faithful to you all through the day, giving you deeper joy and gladness. Be spontaneous in your prayer. Let your communication with God never stop.

Intercede for others to commit to praying in the year ahead, and especially for those men and women of faith who sit in the halls of government, that they would become more prayerful also.

Today's Verse: 1 Thessalonians 5:17

17 pray without ceasing,

All Scripture quotations and audio are from the ESV® Bible (The Holy Bible, English Standard Version®), copyright © 2001 by Crossway, a publishing ministry of Good News Publishers. Used by permission. All rights reserved.

Recommended for further reading: 1 Thessalonians 5:14-25

14 And we urge you, brothers, admonish the idle, encourage the fainthearted, help the weak, be patient with them all. 15 See that no one repays anyone evil for evil, but always seek to do good to one another and to everyone. 16 Rejoice always, 17 pray without ceasing, 18 give thanks in all circumstances; for this is the will of God in Christ Jesus for you. 19 Do not quench the Spirit. 20 Do not despise prophecies, 21 but test everything; hold fast what is good. 22 Abstain from every form of evil.

23 Now may the God of peace himself sanctify you completely, and may your whole spirit and soul and body be kept blameless at the coming of our Lord Jesus Christ. 24 He who calls you is faithful; he will surely do it.

25 Brothers, pray for us.

All Scripture quotations and audio are from the ESV® Bible (The Holy Bible, English Standard Version®), copyright © 2001 by Crossway, a publishing ministry of Good News Publishers. Used by permission. All rights reserved.
---
RECENT PRAYER UPDATES