QUICK NAVIGATION
---
"First of all, then, I urge that supplications, prayers, intercessions, and thanksgivings be made for all people, for kings and all who are in high positions, that we may lead a peaceful and quiet life, godly and dignified in every way." – 1 Timothy 2:1-2
Every 4 years, beginning on Inauguration Day, we commit to 100 days of prayer over the president's administration. These first 100 days are often crucial as new Cabinet-level positions are appointed and confirmed, new policies are set into motion, and work alongside the new Congress begins.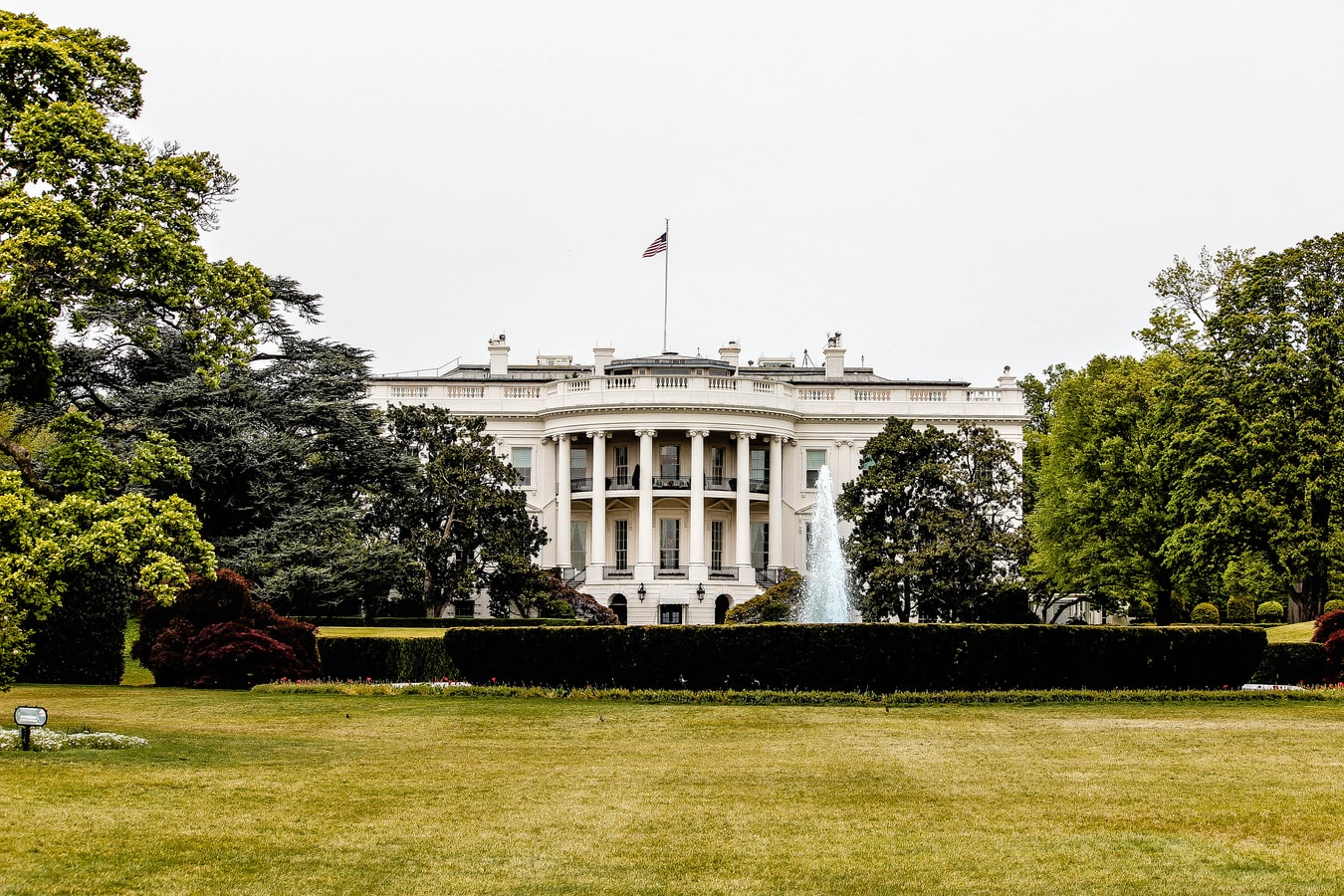 Day 6 – Our Confidence in God

Day 6 – Our Confidence in God

Dear Lord, we have confidence in You that You hold the heart of the nation's leaders in Your hand. Therefore, we pray for the president as he faces the enormous challenge of maintaining the world's largest economy. As part of the president's effort to meet the needs of the nation in this area, he must carefully choose a Secretary of the Treasury Department to advise and guide him. We pray for the president as he makes this selection and for the appointee as they go before the Senate as part of the confirmation process. May You give the Senate discernment in their decision and may the nominee look to You for wisdom, balance, and a godly perspective on how to best work for the American people. Thank You, in Jesus Name, Amen.
Tuesday, January 26

As the administration awaits the U.S. Senate confirmation vote today on Antony Blinken as nominee for Secretary of State in President Joe Biden's Cabinet, White House Press Secretary Jen Psaki has stated that the president will be taking a patient approach to relations with Beijing.

"What we've seen over the last few years is that China's growing more authoritarian at home and more assertive abroad and Beijing is now challenging our security, prosperity, and values in significant ways that require a new U.S. approach," Psaki said. "We want to approach this with some strategic patience."

In the afternoon, the president will outline his plans for addressing issues related to racial equity and sign various executive orders.

As the Lord Leads, Pray with Us…

For the Senate as they consider and vote on the president's nominees.
For God to accomplish His purposes through President Biden's Cabinet.
For God to guide the president and for the president to seek God's direction as he works to address concerns regarding racial equity in the nation.
PRESIDENT'S SCHEDULE
---

Starting on January 3rd with the swearing-in of the 117th United States Congress, we will highlight one elected freshman senator or representative each day. Pray with us for each of them as they take on their new responsibilities and fulfill their oaths of office.
TODAY'S NEWLY ELECTED LEADER FOR PRAYER
Kathy Manning, Representative for North Carolina

Kathy Manning, Representative for North Carolina

---

Born – December 1956  in Detroit, Michigan
Education – B.A., Harvard University; J.D., University of Michigan Law School
Military Service –  None
Profession – Attorney, small business owner
Political Experience – None
Family – Married to Randall, 3 children
Religious Affiliation – Jewish
---
Prayer Team Member Essentials
Tools to help you help your daily prayer life and reminders to lift up America and our leaders in prayer.
---
Inborn Instruction

No wisdom, no understanding, no counsel can avail against the Lord.  – Proverbs 21:30

Watch a baby learning to walk. They stumble and fall with frequency, but all the while they are building up their natural reflexes as they move from crawling to standing to walking and running. With each bit of progress, their muscles are strengthened and they grow in coordination. They don't need instruction, because their God-given instructions were born into them. It just takes time, patience, and perseverance until, finally, their steps are secure.

You can draw easy analogies to spiritual growth. As you spend more time with the Lord, more time in His Word, more time in prayer, your spiritual "muscles" gain strength and you grow more secure in your fellowship with Him. While you are born with God-given instructions – a conscience that has an awareness of God and His call on your li – you must take the steps to exercise it properly. Stand solidly on God's promises. Walk in faith, supported by prayer. Run to the Lord when you need Him. There is no assurance that you won't occasionally stumble or fall, but your loving Father God is always there to pick you up and set you on the right road again.

There is also no guarantee that 2021 will be better than the year that ended only weeks ago. Rocky paths serve to steady your feet the more you hike them. So it is that rough patches in life will strengthen your faith with time, patience, and perseverance. Intercede today for the newcomers to America's government to find a sure and steady path by finding the Lord's will for them in their lives, and then to walk boldly in His strength.

Today's Verse: Proverbs 21:30

No wisdom, no understanding, no counsel
    can avail against the Lord.

All Scripture quotations and audio are from the ESV® Bible (The Holy Bible, English Standard Version®), copyright © 2001 by Crossway, a publishing ministry of Good News Publishers. Used by permission. All rights reserved.

Recommended for further reading: Proverbs 3:1-14

My son, do not forget my teaching,
    but let your heart keep my commandments,
2 for length of days and years of life
    and peace they will add to you.
3 Let not steadfast love and faithfulness forsake you;
    bind them around your neck;
    write them on the tablet of your heart.
4 So you will find favor and good success
    in the sight of God and man.
5 Trust in the Lord with all your heart,
    and do not lean on your own understanding.
6 In all your ways acknowledge him,
    and he will make straight your paths.
7 Be not wise in your own eyes;
    fear the Lord, and turn away from evil.
8 It will be healing to your flesh
    and refreshment to your bones.
9 Honor the Lord with your wealth
    and with the firstfruits of all your produce;
10 then your barns will be filled with plenty,
    and your vats will be bursting with wine.
11 My son, do not despise the Lord's discipline
    or be weary of his reproof,
12 for the Lord reproves him whom he loves,
    as a father the son in whom he delights.
13 Blessed is the one who finds wisdom,
    and the one who gets understanding,
14 for the gain from her is better than gain from silver
    and her profit better than gold.

All Scripture quotations and audio are from the ESV® Bible (The Holy Bible, English Standard Version®), copyright © 2001 by Crossway, a publishing ministry of Good News Publishers. Used by permission. All rights reserved.
---
RECENT PRAYER UPDATES