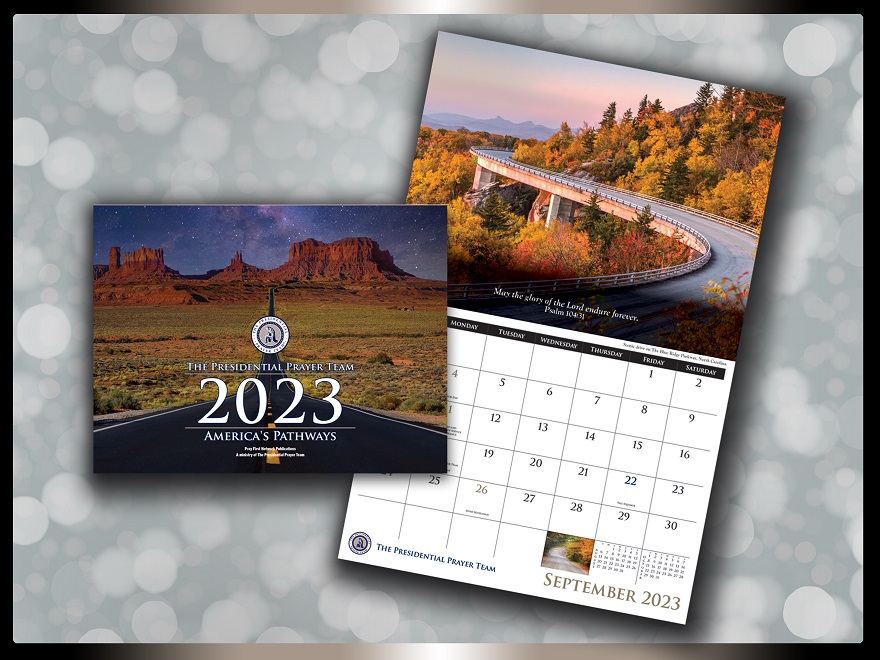 Travel along scenic American pathways and roads this year as we seek God's guidance to lead us every day.
Features 12 months of full-color, high-resolution images printed on premium stock paper, this is one of our most requested releases each year!
Calendars will begin shipping in late November.
Request yours for a suggested gift of $10.00 or more to help offset production and mailing costs. Additional gifts go to the ministry. All gifts are tax deductible.