---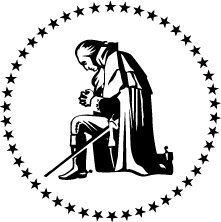 The Presidential Prayer Team
Office of the President
May 12, 2022
Prayer Changing a Nation
Dear Member,
  Last week was a joyous time to be united in prayer with so many prayer warriors lifting America up during the National Day of Prayer. Thank you to everyone who joined us.
  Only days before the National Day of Prayer, news broke from our nation's capital: the initial draft opinion by the U.S. Supreme Court on the case involving Mississippi's 15-week ban on abortion was leaked to the press. In the draft, it appeared that the high court was preparing to vote in such a way that would also overturn the 1973 Roe v. Wade and the 1992 Planned Parenthood v. Casey rulings, thus returning the issue of abortion rights back to individual states.
  In the aftermath of the leak, hard political lines have been drawn at every level of government. Both parties are calling for bills to either protect the sanctity of life or to guard the option for women to choose abortion. Candidates in the upcoming midterm elections are already starting to use the issue as a springboard to promote their agendas.
  While still unofficial, this may signal the beginning of God's answer to prayers from generations of people praying for an end to abortion. But the division and outcry further highlights the critical and continued urgent need for prayer for America. How then should we respond?
  Firstly, as with all things, we continue to pray and bring everything to the Lord. We know that God is working, and He is in control. He tells us in Isaiah 46:9-10, "I am God, and there is none else; I am God, and there is none like me, declaring the end from the beginning."
  Secondly, be informed about who represents you, and about those running for elected positions. Our country was founded on "We the People" and your vote will help determine who will represent you. It will place someone into a position of authority over you that will participate in shaping America toward or away from God.
  From the words of Psalm 88, pray this with us:
O Lord, God of my salvation, I cry out day and night before you. Let my prayer come before you; incline your ear to my cry! For my soul is full of troubles. Every day I call upon you, O Lord; I spread out my hands to you. Are your wonders known in the darkness, or your righteousness in the land of forgetfulness? But, I O Lord, cry to you; in the morning my prayer comes before you.
  What a glorious privilege it is to be included in the work of God through prayer, and to have the freedom to vote for our representatives. In 1 Corinthians 4:5, the Lord promises that, before Jesus returns, He will bring to light the things now hidden in darkness and will disclose the purposes of the heart. Pray that today will be the day these revelations begin. Pray that all citizens across our dear country would see the light and turn to follow the will of God. It is difficult to ask forgiveness on behalf of the nation, but we can ask that the Lord show us mercy and open our hearts.
  Thank you for your faithful prayers for our nation,
Jim Bolthouse
President
---
  P.S. God hears every prayer and wants you to bring your praises and concerns to Him. As you prepare for this election, be sure to take all things to God in prayer. We offer tools and resources on how you can pray and register to vote at www.PraytheVote.org. And do not miss our 2022 Pray The Vote guide, which includes a 2022 Midterms checklist inside.
---
Pray the Vote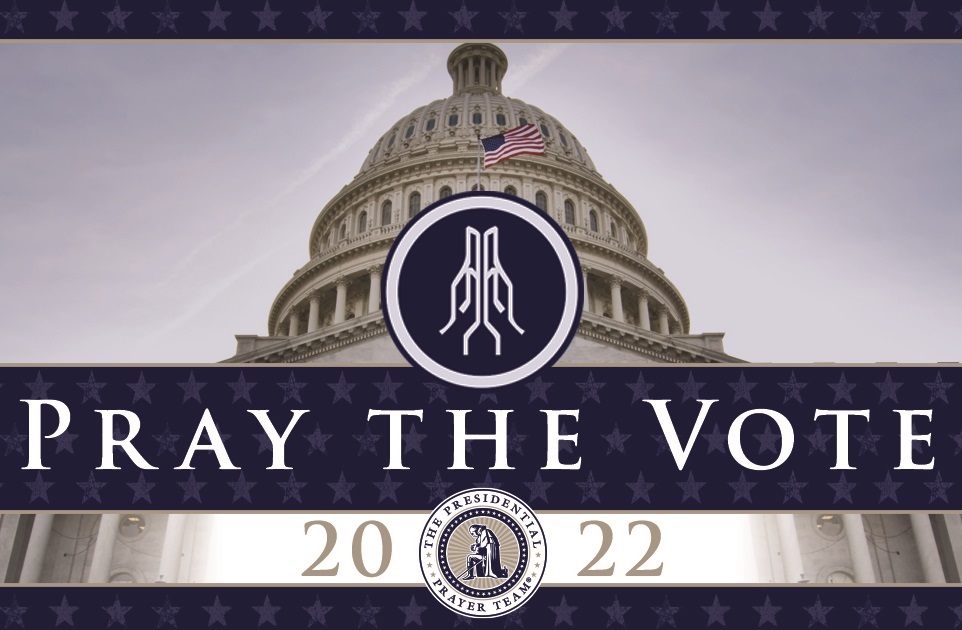 Find primary registration and voting dates for your state, along with resources to help you pray over the upcoming midterm elections.
---
Official Pray the Vote Guides
NEW! Improve your prayer life, be reminded why we are called to pray, and find hope through prayer in this 12-page guide, new for the 2022 midterm elections.
---
National Day of Prayer Recap
Thank you to everyone who joined us in prayer for the National Day of Prayer. Our nation is truly blessed.
In case you missed part of the day, these prayer resources are still available for a limited time.
Rejoice in hope, be patient in tribulation, be constant in prayer.
Romans 12:12
---
Donate