---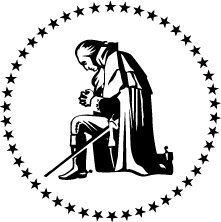 The Presidential Prayer Team
Office of the President
April 28, 2022
Turning to God
Dear Member,
  As you know, your prayer team is committed to remaining non-partisan in this modern age where partisan politics seems to be at an all-time high. We encourage prayer for our country and leaders regardless of political affiliation because God calls us to pray over them. We know this isn't always easy because, individually, our members may lean toward one political ideology or the other. Whether you consider yourself conservative or liberal in your personal life, you must admit to two truths. First, that there are dark spiritual forces that use people on all sides in an effort to remove and reject God. Second, God can and does use those who oppose Him to accomplish His will.
  We all have a fallen nature. Humanity is fundamentally broken. As it says in Jeremiah 17:9, "The heart is deceitful above all things, and desperately sick; who can understand it?" Therefore, we must not turn toward one group or one person for answers, but we must look to God and dive into scripture for guidance. Prayer is our greatest tool to connect with our Heavenly Father.
Trust in the Lord with all your heart, and do not lean on your own understanding. In all your ways acknowledge him, and he will make straight your paths. Proverbs 3:5-6
  And encouraging prayer is who we are. Join us in prayer next Thursday as millions of voices will be lifted up in prayer across America on the National Day of Prayer. We pray for our country, for our liberties, for our leaders, and over the upcoming midterm elections. We don't take for granted the freedom that we have to worship and pray openly here in the United States of America. God desires each of us to be in a relationship with Him, lifting up what is on our hearts, and seeking for His will to be done through each of us.
Create in me a clean heart, O God, and renew a right spirit within me. Psalm 51:10
  The National Day of Prayer is Thursday, May 5th. We look forward to this important day when Americans are all connected through prayer, and it is one the busiest days of the year for us, as we put together free prayer resources, including our National Prayer Room (REGISTER HERE), video broadcast, audio-guide, and more. Don't miss this annual event of national and historic importance.
  Thank you for your commitment to prayer for our great nation,
Jim Bolthouse
President
---
  P.S. You can help us stay on track for our monthly budgeted expenses with a donation right now. Our online donation form is fast and secure–GIVE HERE. Or call and speak to one of our member services representatives at 866-433-7729.
---
Thank you to everyone who joined us in prayer for the National Day of Prayer. Our nation is truly blessed.
In case you missed part of the day, these prayer resources are still available for a limited time.
Rejoice in hope, be patient in tribulation, be constant in prayer.
Romans 12:12
---
Donate