---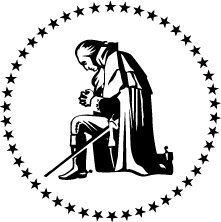 The Presidential Prayer Team
Office of the President
December 30, 2022
Boldly Praying in the New Year
Dear Prayer Warrior,
At this time of the year, as we prepare to discard the old calendar and open a new one, each of us typically thinks back over the previous twelve months. As we reflect on the past year, we thank God for His hand of protection upon this prayer ministry and our nation. While there is value in review, our focus now shifts to what God has ahead for us in 2023!
One thing you can count on in January is the return of BOLD—Beside Our Leaders Daily—where we present to you the newest members of the 118th Congress so that you might pray for them. Without a doubt, in a deeply divided Congress, prayer is the ONLY thing that will change the nation as God hears and responds to our cries for His intervention.
Thus says the Lord who made the earth, the Lord who formed it to establish it—the Lord is his name: 'Call to me and I will answer you.' Jeremiah 33:2-3
In recent conversations with fellow ministry and church leaders across America, we have seen a collective calling upon people's hearts, a prompting of the Holy Spirit, to be more actively engaged in our communities and country. We all feel and see the troubles that exist around us today. Many feel hopeless and just try to ignore it, wishing for better days to come. Others respond critically, but not always in a constructive manner. As Christ's followers, what are we called to be doing?
We believe God is calling His children to turn about and become leaders by example. After all, Jesus urged us to be children of light in a dark world. In 2023, our plans are to build upon encouraging our members to re-ignite their passion for prayer and discover anew the spiritual bond we have with our Heavenly Father. While our commitment remains one of calling for prayer for our leaders and our nation, we will also promote programs that advance and deepen the prayer life of our members.
Our leadership is closely watching the financial response of our members over these final days of the year to determine which additional programs will be adjusted or fully funded in 2023. God's people have been so faithful, and we can, therefore, anticipate a powerful outreach in the coming year.
To give your best year-end gift, do not wait any longer! DOUBLE your gift right now, with a dollar-for-dollar match, and help us step into 2023 renewed and ready for a brand new 365 days of prayer-encouraging service. Prayerfully consider how you can help your prayer team continue covering our great nation in prayer. Thank you.
God bless you in the new year.
Jim Bolthouse
President
---
P.S. Thank you to the thousands of members who have already given this year. You have played a valued part in everything that we do. If you have not had a chance to give yet, help us right now as we are closing in on our goal.
---
Year-End Matching Challenge
Thank You!
The 2022 matching challenge concluded with us reaching 97.8% of our goal. God is good! We are exceptionally blessed by everyone who has prayed for us and those who have selflessly been able to contribute. Thank you!
President Jim Bolthouse lays out an initial roadmap for the new year and delivers additional thoughts on our 2022 year-end matching challenge results in this new member letter.
---
You can GIVE HERE if you would still like to make a contribution to help us make catch up on our need.
Thank you for your generosity.
---
---
2023 Wall Calendar
The official wall calendar of The Presidential Prayer Team is back for 2023! This full-size wall calendar has 12 months of full-color, high-resolution images printed on premium stock paper. This one of our most requested releases each year!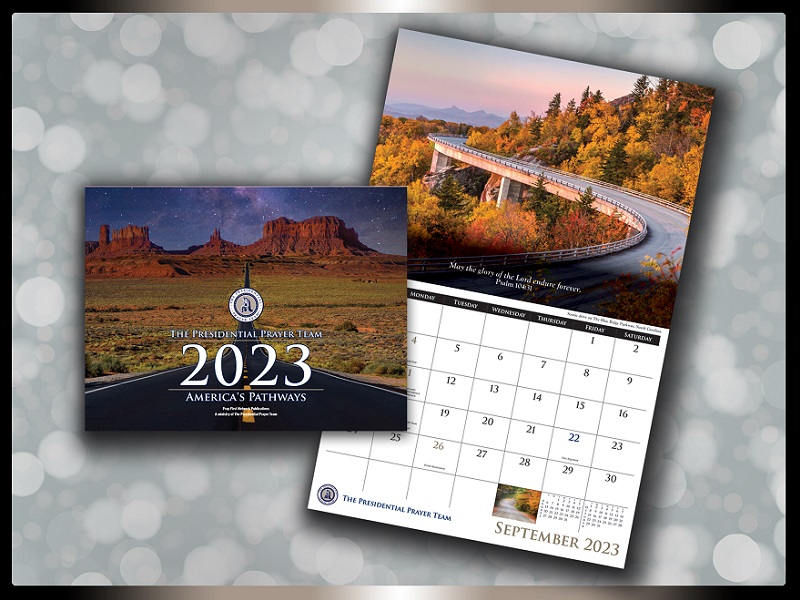 Travel along scenic American pathways and roads this year as we seek God's guidance to lead us every day.
Yours FREE with a gift of any size!
---
2023 National Leadership Prayer Guides
Your daily companion for prayer, now with added devotionals as you pray through the lessons of our nation's history and teachings from scripture as you lift up our nation and its leaders. Brand new, distinctive covers for 2023!
---
---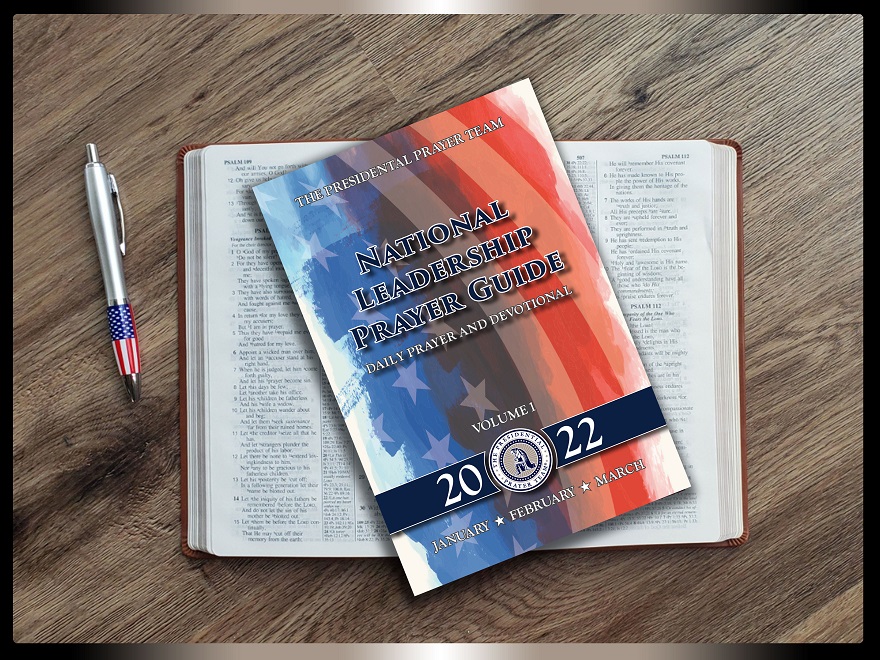 Cover the 1st quarter of 2023, January, February, and March, in daily prayer.
Yours FREE with a gift of any size!
Donate
---

Our gift to you this holiday as we remember the true reason for the season with sacred and traditional Christmas music.