---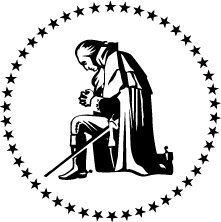 The Presidential Prayer Team
Office of the President
March 29, 2022
In Good Faith
Dear Prayer Team Members,
  As the first quarter of 2022 comes to an end, it is pressing that we bring you an update on where the ministry stands financially. We began the year with a positive rate of contributions to match our budget, but that has slowed down and we need 16 thousand dollars to stay on track. We intentionally planned this election year as one that would stretch our staff and resources, which is why it is necessary that we catch up now and not put this off until later in the year.
  Over the years, we have seen God care for this ministry by moving His people to do amazing things. We firmly believe that God has placed you where you are today to continue accomplishing great things through you. In all things, pray first – always pray! – and if you sense the Lord calling you to step forward and give financially, please help us to stay the course for this important year.
  In case you are unaware, we remain fully member-supported in our work. From time to time, special interest groups have offered to partner with us financially, but each instance would have come with strings attached, either for advertising or to try to shape us into a political tool. But we cannot, in good faith, risk the integrity of the prayer team, for prayer alone is enough and God desires us to grow closer to Him, not corrupt it for the agendas of humankind.
Many are the plans in the mind of a man, but it is the purpose of the Lord that will stand. Proverbs 19:21
  I sincerely appreciate the selfless giving of everyone who has already contributed, especially those who donate automatically each month. Each morning, I pray with the staff, asking that the Lord would bless and protect you and all praying Americans.
  As God has provided for you, I ask for you to consider a special gift at this time. When you give, please indicate "Special Gift" in the comments so that I can watch for it, and we can rejoice together.
  Thank you for standing with us in good faith, and for your prayers and support,
Jim Bolthouse
President
---
  P.S. Be sure to mark your calendar to join us for the National Day of Prayer on May 5, 2022. We will be sending out more information and registration details for our National Prayer Room soon!
---
Donate