---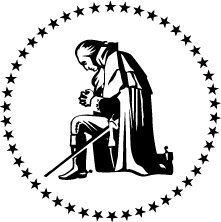 The Presidential Prayer Team
Office of the President
April 27, 2023
Preparing for Prayer
Dear Prayer Warrior,
I just finished an interview with a Christian radio network and spoke with them about the National Day of Prayer coming on May 4th. Here at the prayer team, this is one of our favorite times of the year because it brings us closer to you, our praying members. We get to hear your voices and read your prayers as we come together as a free nation. Together, we fall upon our knees and lift our leaders and the needs of our country before almighty God.
From a simple online prayer rally in 2002, we have been blessed to grow and now be able to present a full multimedia event for you and other prayer warriors across America. This year's online presentation will include:
National Prayer Video Broadcast
National Interactive Prayer Room
Guided Audio Prayer for our National Leaders
Leadership Prayer Checklist
Exclusive interview with prayer team president Jim Bolthouse on Mars Hill Radio Network
Printable Prayer Guide (PDF)
Streaming Prayers of Members Across America on IPrayRadio
Signups are open to reserve time slots in the prayer room as we strive to completely cover our nation with a blanket of continual prayers ALL DAY (30 hours across six U.S. times zones). Reserve your time slot now!
We hope you will join us and invite your friends, family, co-workers, neighbors, and church. See you in the prayer room!
Jim Bolthouse
President
P.S. Due to the economic conditions that are affecting many, we too are facing higher costs. For the second consecutive month, we are falling behind in meeting our budgeted needs. We seek to be transparent with you—as a prayer member—of our actual needs, and we ask that you join us in praying for God's provisions at this time. The weight of the need to encourage prayer is ever more apparent today. We hope you will pray for us and our vital role of continuing to highlight prayer needs, deliver devotions and national updates, and provide special events like the National Day of Prayer, to millions of Americans. As of publishing this, we are just under 64% of our monthly need for April. If you are able, please prayerfully consider giving today. Thank you, and God bless.
---
The 2023 National Day of Prayer has concluded. Thank you to everyone who joined us!
A few prayer resources are still available:
The prayer of a righteous person has great power as it is working. – James 5:16
---
Official Prayer Guide
The National Day of Prayer Guide
---
Donate
Show your support with a financial gift to help keep your prayer ministry going. Prayerfully consider giving a donation as we continue to reach America for prayer!
---
If this letter has ministered to and encouraged you, please share it with others who may need these supportive words.

Clicking will open a pre-written email in your default email app. Simply add a friend or family member's email address, add any personal comments, and hit send!
---