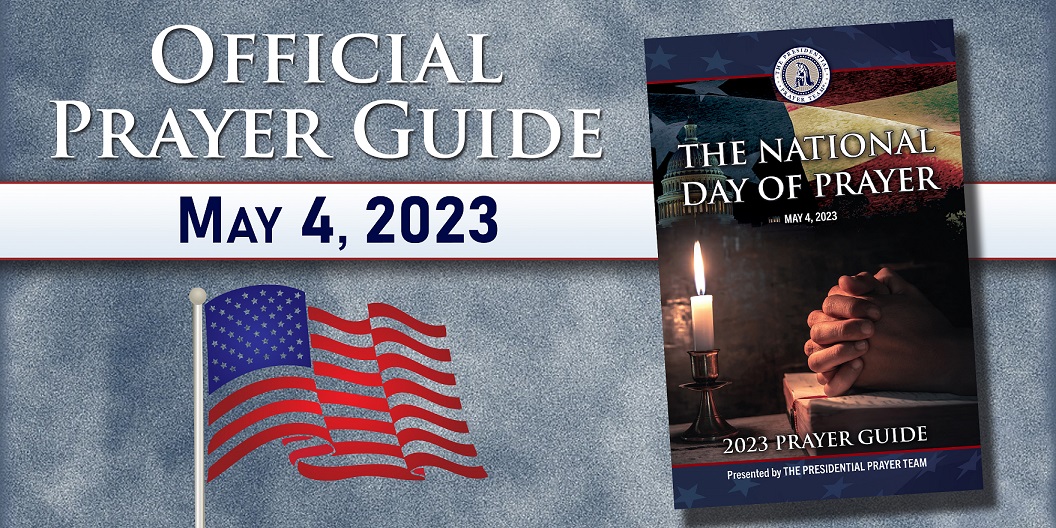 Update 4/24/2023: Thank you for your interest. We can no longer guarantee that requests will arrive in time for use. You may download the guide and print as you need on 8.5×11 paper, and fold it once printed. If you have any questions, please contact us at 833-240-7729.
Update 4/17/2023: Due to popular demand, we ask that you please limit requests to as close as possible to your need. Thank you for your understanding.
2023 Official Prayer Guide
National Day of Prayer is May 4, 2023
The 2023 National Day of Prayer is coming soon! Be ready with this official 2023 prayer guide. This 8-page, full-color guide includes inspirational verses, prayers, listing of our top officials, and even words from past national leaders.