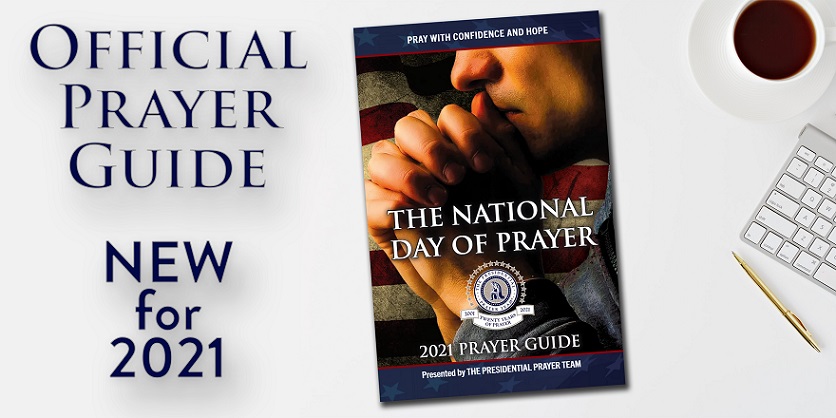 Be ready for the National Day of Prayer with this official 2021 prayer guide. This 8-page, full-color guide includes inspirational verses, prayers, listing of our top officials, and even words from past presidents. Digital preview available here:
Request more than one by including the quantity in the Comments section at the end of the form below.
For quantities over 100, suggested amounts are as follows.
Quantity 100 is $25.00
Quantity 250 is $50.00
Quantity 500 is $75.00
Quantity 1,000 is $125.00
Questions? Call 833-240-7729 or message us here.
Donations go to help offset production and mailing costs. Additional gifts go to the ministry. All gifts are tax deductible.