---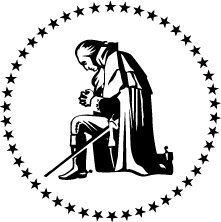 The Presidential Prayer Team
Office of the President
January 5, 2023
Enkindle Your Prayer Life in 2023
Dear Faithful Member,
We are excited for the new year and all that it brings for prayer and service for our country. As we look forward, we are so incredibly thankful for all of you who helped pave the way through our just-concluded 2022 year-end matching gift challenge. After opening all December postmarked mail and processing last minute web donations, we finished with 97.8% of our goal reached! While disappointing to not quite reach our need, it is enough to keep us moving forward in this new year and we trust that the Lord has plans to make up the remainder. For your part in getting us ever so close, we are truly grateful, and we have much to rejoice over because we know the God we serve is just and faithful, and we are confident that He will provide.
To kick-off the new year, you may recognize the return of our BOLD program. BOLD, which stands for Beside Our Leaders Daily, is an acknowledgment and lifting up in prayer of the newest elected members of the 118th Congress, both Senators and Representatives, who were sworn in on January 3rd, 2023. As you get acquainted with them, we urge that you pray for their needs as they get established in their new positions, for wisdom as they are called upon to vote on legislative matters, and for their health and safety during turbulent times. Pray also for their families who often remain in their home states and feel the added pressure of distance while the congress men and women commute back and forth on aggressive legislative schedules. Pray most of all for their eternal souls, that, if they do not know the Savior, this might be the time to find Him. For those who do know Him, that their lights would shine before others to the glory of God.
Do your best to present yourself to God as one approved, a worker who has no need to be ashamed, rightly handling the word of truth. 2 Timothy 2:15
And when it comes to shining lights, our hope and our goal for you in 2023 is that you enkindle your love for the Lord, that you would stoke the fire of your prayer life, that your soul would burn ever more for His Word each day, and that, as a prayer team, we would be the spark that unites our nation in purpose through prayer. We wish you the very best and pray that God will bestow blessings upon blessings for you this new year. We value your participation with us as this ministry moves forward.
Thank you for your support and prayers.
Jim Bolthouse
President
---
---
Year-End Matching Challenge
Thank You!
The 2022 matching challenge concluded with us reaching 97.8% of our goal. God is good! We are exceptionally blessed by everyone who has prayed for us and those who have selflessly been able to contribute. Thank you!
President Jim Bolthouse lays out an initial roadmap for the new year and delivers additional thoughts on our 2022 year-end matching challenge results in this new member letter.
---
You can GIVE HERE if you would still like to make a contribution to help us make catch up on our need.
Thank you for your generosity.
---
---
2023 Wall Calendar
The official wall calendar of The Presidential Prayer Team is back for 2023! This full-size wall calendar has 12 months of full-color, high-resolution images printed on premium stock paper. This one of our most requested releases each year!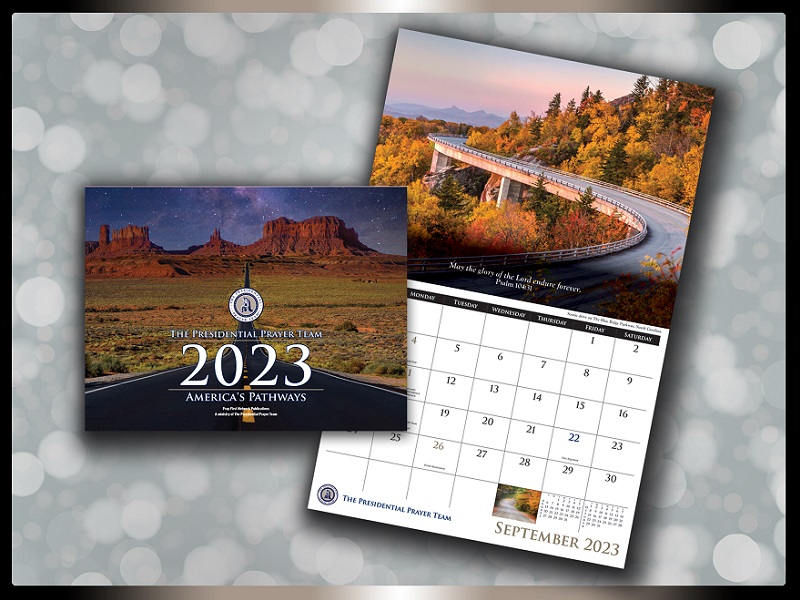 Travel along scenic American pathways and roads this year as we seek God's guidance to lead us every day.
Yours FREE with a gift of any size!
---
2023 National Leadership Prayer Guides
Your daily companion for prayer, now with added devotionals as you pray through the lessons of our nation's history and teachings from scripture as you lift up our nation and its leaders. Brand new, distinctive covers for 2023!
---
---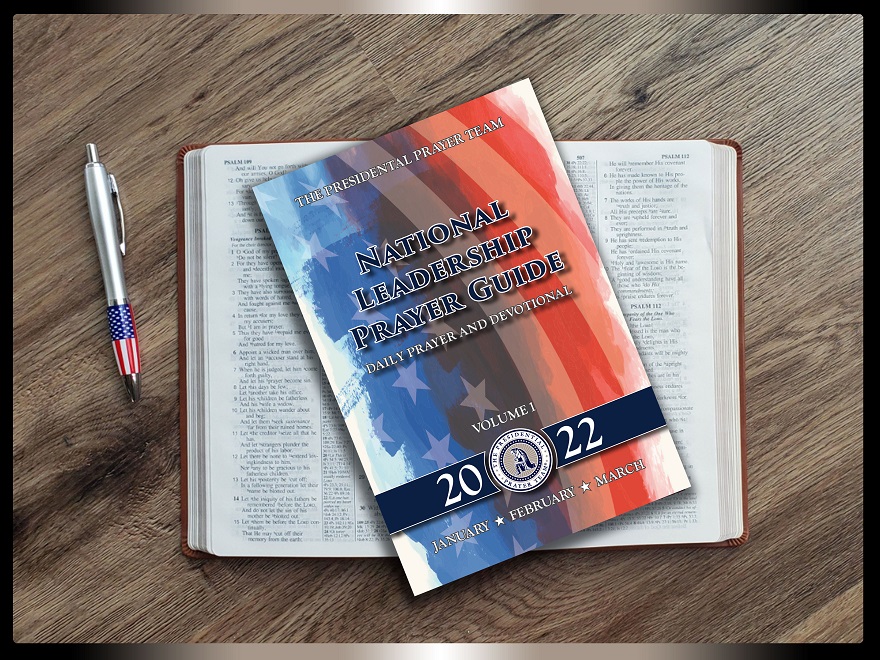 Cover the 1st quarter of 2023, January, February, and March, in daily prayer.
Yours FREE with a gift of any size!
Donate
---