Early reports suggest the raid is related to the recovery of classified documents stored at Mar-a-Lago.
---
On Monday, Former President Donald Trump said that FBI agents had entered his Mar-a-Lago residence. He did not share details of a warrant or what they were searching for and the Department of Justice and FBI declined to comment on the situation. Spokespersons from both said that they have no information as to whether or not the search happened or whether or not Attorney General Merrick Garland had authorized the search.
In recent weeks, the Department of Justice has increased investigations into the events of January 6th, 2021 and federal prosecutors have issued subpoenas to senior White House officials, including former Vice President Mike Pence. Former President Trump said in a statement, "After working and cooperating with the relevant government agencies, this unannounced raid on my home was not necessary or appropriate."
Early reports suggest that the raid is related to both materials requested by the National Archives and possible classified documents that are being stored at Mar-a-Lago.
As the Lord Leads, Pray with Us…
For officials in the Department to seek God's direction in how they handle the investigation.
For the nation to respond with peace and civility during these strenuous times.
For former President Trump and his family as they continue to cooperate with federal investigators.
Sources: Associated Press, Reuters, USA Today, New York Times
---

---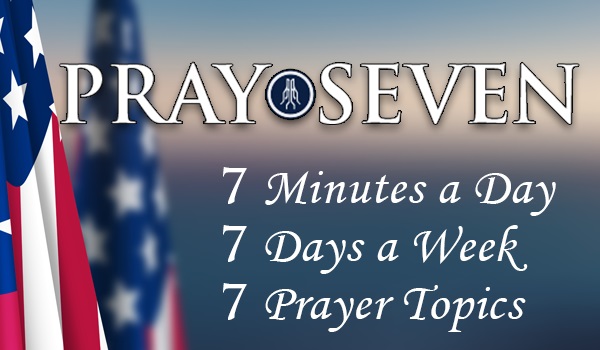 Spend just SEVEN minutes a day with us, SEVEN days a week between now and the midterm elections, as we pray over SEVEN key topics that you have said concern you most this year. IT IS ALL ABOUT PRAYING for this nation, for our families and communities, our churches and our government and leaders.
---

RECENT PRAYER UPDATES