---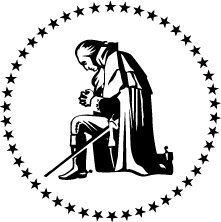 The Presidential Prayer Team
Office of the President
December 29, 2020
God is Good
Dear Members,
Our God is so, so good! Because of Him—and because of you—we end 2020 with joy, gratitude, and a solid foundation. We have met our financial goal to cover 2020 during our on-going matching gift challenge for December! Thank you for your ongoing faithfulness toward the prayer team. The work is great, but the battle belongs to our faithful Lord, whom we praise!
Each of us has our own stories to tell, and even though 2020 was fraught with many challenges, God's blessings will abound. As we look to the coming year, we eagerly anticipate celebrating 20th year anniversary of the founding of your prayer team. Our focus is on the faithfulness of the Lord and isn't it just like Him to give us a jump-start by proving that faithfulness once again? We are overwhelmed by His blessing us through you.
"The steadfast love of the Lord never ceases; his mercies never come to an end; they are new every morning, great is your faithfulness."
Lamentations 3:22-23 ESV
The matching challenge will continue through December 31st as we look to secure a good start heading into the new year and establish a strong showing for prayer in our twentieth year of service. If God has laid it upon your heart to help us, you can still give and maximize your impact.
As we continue to follow Jesus, we will confront things way outside our natural selves and our natural world. But more powerful than anything that can come against you or us is the goodness of God and His enduring love.
Our most sincere thank you for your support and prayers as you help bring prayer to our leaders and country.
God bless and Happy New Year,
Jim Bolthouse
President
P.S. If you have already given and might have forgotten to ask for our 2021 Wall Calendar or the new first quarter Winter Edition prayer journal – don't miss out! Email us to let us know and be sure to include your shipping address. Thank you!
ppt-info@presidentialprayerteam.org
or call toll-free
833-240-7729
---
MATCHING GIFT CHALLENGE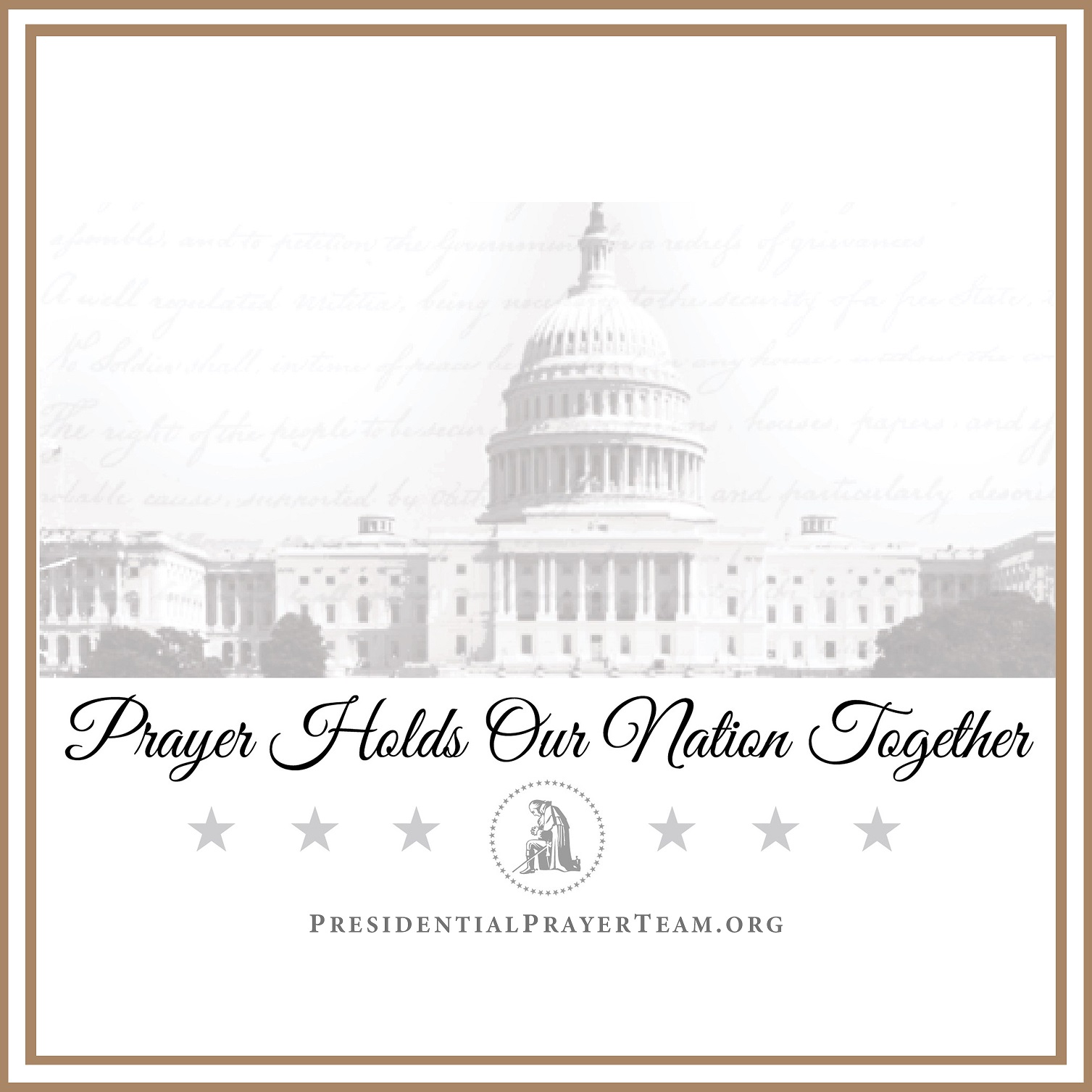 Dollar-for-dollar match on all gifts through December 31st. Maximize your impact as we reach more of America for prayer.

Thank you for your generosity!
---
2021 NATIONAL LEADERSHIP PRAYER JOURNALS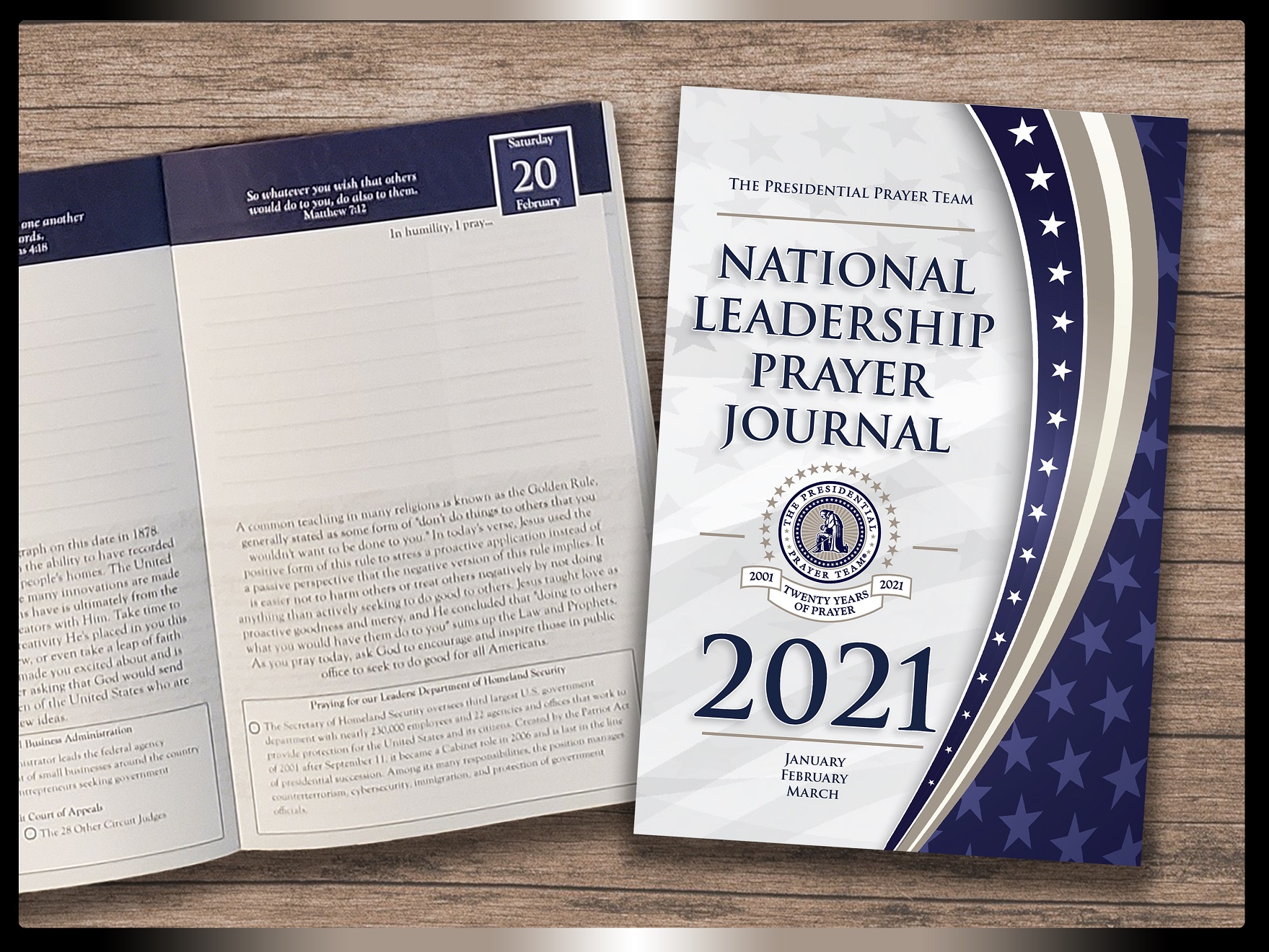 The third year of our popular prayer journals. Full of daily insights, prayer points, and space to write your own thoughts and prayers. A perfect companion for your daily time with the Lord.
Limited quantity still available. Request yours!
---
2021 Calendar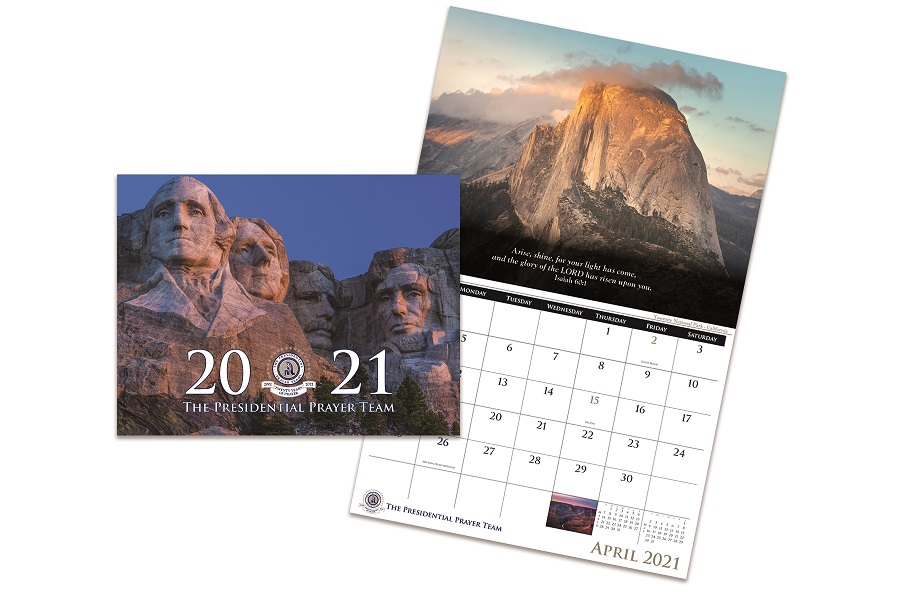 Full-color 2021 Wall Calendar on premium stock paper. Be inspired toward prayer as you look upon the majesty of our land through 12 months of national parks.
Still available! Request yours today!
---
Share
Clicking will open a pre-written email in your default email app. Simply add a friend or family member's email address, add any personal comments, and hit send!
Or share us on social media:
---
Donate
---