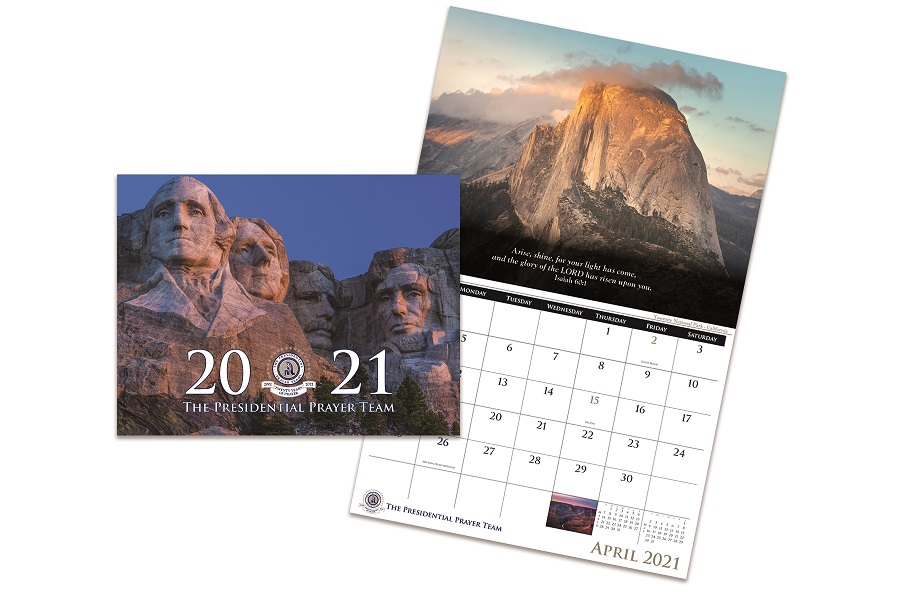 Full-color 2021 Wall Calendar on premium stock paper. Be inspired toward prayer as you look upon the majesty of our land through 12 months of national parks.
Calendars are usually shipped within five days.
Request yours for a suggested gift of $10.00 or more to help offset production and mailing costs. Additional gifts go to the ministry. All gifts are tax deductible.