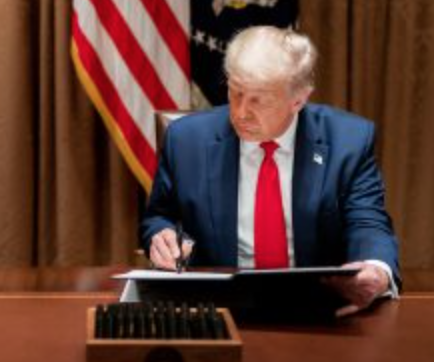 President Donald Trump remains in Florida during the holiday week and has no public events on his agenda today.
On Monday, the president issued an executive order on Expanding Educational Opportunity Through School Choice which seeks "to ensure the education, health, safety, and well-being of America's children."
Concerns for children's wellbeing as a result of school closures, the corresponding impact on nutrition, and the drop in reported abuse are some motivations for President Trump's order. The negative consequences for special needs, minority, and low-income children without in-person learning are also reasons for this authorization of emergency learning scholarships with COVID-19 funds allocated through the Department of Health and Human Services.
As the Lord Leads, Pray with Us…
For President Trump as he seeks avenues to help children continue to learn and improve their wellbeing during states' continued coronavirus mitigation measures.
For the Department of Health and Human Services as they distribute aid to promote children's health and learning.
For treatment options and vaccines to reduce the dangers of COVID-19 to vulnerable populations.