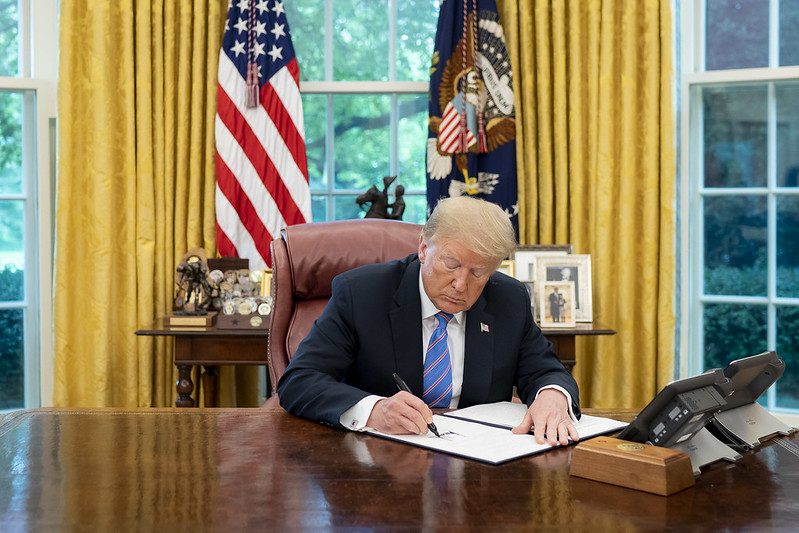 Today, President Donald Trump and First Lady Melania Trump have no public events on their schedule. They are expected to remain in Washington, D.C. and at the White House for the rest of Sunday. While there are no public events, both the Senate and House of Representatives are planning Sunday sessions in order to continue working through presidential nominations and federal budget legislation.
Congressional leaders will be working today with the president and administration officials on bills with almost $1.5 trillion in COVID-19 economic relief packages and government-wide funding. Late on Friday, Congress passed a two day stopgap to keep the government funded over the weekend. The president signed the bill late on Friday but the stopgap expires at midnight on Monday.
As the Lord Leads, Pray with Us…
For God to give the president and first lady a restful Sunday.
For wisdom and clarity for the president and Congress as they negotiate the relief and appropriations bills.
For God's will to be accomplished through the president and Congress through all they do today.