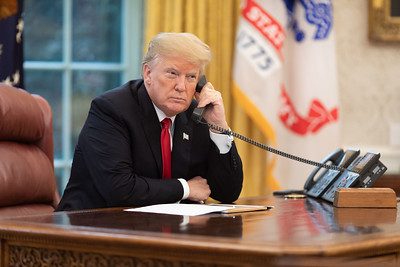 President Donald Trump has no public events on his schedule today. He is expected to remain at the White House in Washington, D.C.
On Thursday, President Trump recognized the authority of the nation of Morocco over the Western Sahara territory. Morocco and Israel then formally agreed to normalize relations. White House Senior Advisor Jared Kushner said, "Today the administration has achieved another historic milestone. President Trump has brokered a peace agreement between Morocco and Israel – the fourth such agreement between Israel and an Arab/Muslim nation in four months.
"Through this historic step, Morocco is building on its longstanding bond with the Moroccan Jewish community living in Morocco and throughout the world, including in Israel. This is a significant step forward for the people of Israel and Morocco.
As the Lord Leads, Pray with Us…
For the president and his advisors as they continue to expand the Abraham Accords to include other Middle Eastern nations.
For the relationships between Israel and the Arab nations to flourish.
For wisdom for President Trump as he continues to see to the duties of his office.