---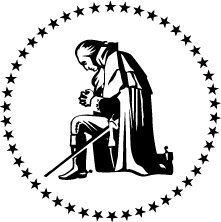 The Presidential Prayer Team
Office of the President
November 19, 2020
Contend for the Faith
Dear Faithful Prayer Warrior,
My personal time with the Lord has been strengthened as I have listened and prayed along with your prayers in the Inner Prayer Room on IPrayRadio.org. Through this, I felt the call to share with you about where the prayer team stands and what is coming over the next few months.
The presidential election results reported so far show that the perceived division in America is very real. For all intents and purposes, it is a 50/50 split. There is some confusion as we wait for the certified election results. This process is essential because, at its conclusion, the person elected will lead the nation for the next four years. Consistent with what we have done since our inception, they will receive the honor due to the office and remain a focus of our prayers. In this, we remain steadfast in our commitment to you and to prayer. We will continue to provide encouragement to you and America as we pray together.
What does God expect from us in times like these?
First, we are called to pray. This may seem obvious, but it is important enough to restate this crucial action with so many distractions vying for our attention every day and every hour. In telling Timothy to pray and intercede for those in authority, the Apostle Paul uses the very words… "first of all" (1 Timothy 2:1). There can be no greater mandate.
Next, we are called to stand for righteousness. Culture and social pressures are drawing our attention away from God. Our convictions are drifting, too. These seemingly small changes are the sirens of the world trying to chip away at our values. We must be resolute and uphold Godly truths. "Contend for the faith," it says in Jude 1:3. In Ephesians 6:10, it says "be strong in the Lord and in the strength of His might."
Finally, we are called to bring light to the world as shining ambassadors for Christ in the darkness of this present time. "For at one time you were darkness, but now you are light in the Lord. Walk as children of light" (Ephesians 5:8). Let us be seen and heard that God's glory and honor be praised.
What is next here at the prayer team?
As we look forward, we continue in prayer with the BOLD (Beside Our Leaders Daily) initiative, where we welcome and pray over new members of the Senate and House of Representatives as the 117th Congress take their offices in January. The 100 Days of Prayer initiative begins with the presidential inauguration on January 20, 2021. This powerful time of prayer focuses on praying over the first one-hundred days of a new presidential four-year term and directs prayers over the president, vice president, and administration officials.
The official 2021 wall calendars have arrived, and shipping begins soon! Do not forget to request your copy, featuring 12 months of the splendor of God's work seen in our National Parks. More details on this twentieth anniversary edition calendar follow below the letter. We will be participating in Giving Tuesday on December 1st to kick-off our year-end gift-match throughout December when you can share your blessings with this prayer ministry as we raise funds to finish this year and start 2021 with a strong foundation.
Before all of that, we are days away from our 11th annual IPrayRadio.org Christmas celebration. Beginning Thanksgiving Day through New Year's Eve, you can hear around-the-clock traditional and sacred Christmas music, on IPRayRadio.org, as our thank-you to you for another year of prayer.
With Thanksgiving nigh, we pray for a safe and blessed holiday and all the very best for you and your family. It is with gratitude that we acknowledge the blessings of God for the freedoms we enjoy in the United States of America, including our religious liberties.
Thank you for praying and God bless America,
Jim Bolthouse
President
P.S. You can read today's encouragement and prayer here: PRAY NOW.
---
2021 Calendar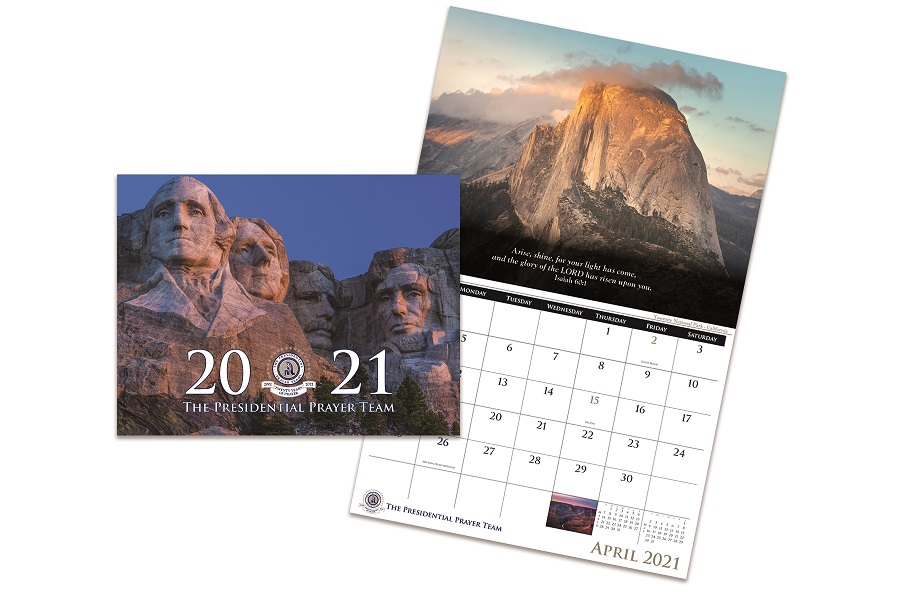 Full-color 2021 Wall Calendar on premium stock paper. Be inspired toward prayer as you look upon the majesty of our land through 12 months of national parks.

Request yours today!
---
Coming Soon
Plan on joining us as we continue our calling for prayer.
IPrayRadio.org Christmas celebration – 24/7 sacred and traditional music and prayer from Thanksgiving through New Years.
Annual First Family Christmas Greeting – share your prayers and holiday greetings with the president and his family.
Giving Tuesday and December matching challenge, starting December 1st.
BOLD (Beside Our Leaders Daily) prayer initiative over new congressional members in January.
100 Days of Prayer initiative covering the first one-hundred days of a new four-year presidential term starting January.
---
IPrayRadio.org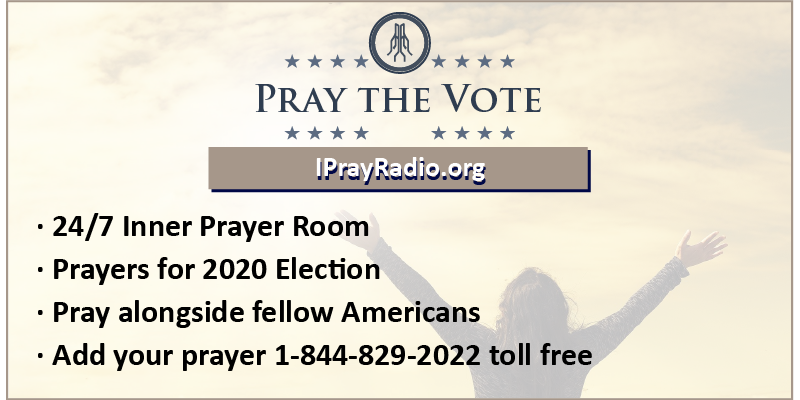 ---
PRAY THE VOTE
Continued Prayer Over Election Process
The Presidential Prayer Team remains firmly committed to prayer and the biblical values upon which this great nation was founded. We are continuing our daily prayer over the 2020 election through December 14, 2020, at such time when the Electoral College cast their votes to officially determine the president-elect.
---
Share
Clicking will open a pre-written email in your default email app. Simply add a friend or family member's email address, add any personal comments, and hit send!
Or share us on social media:
---
Donate
---