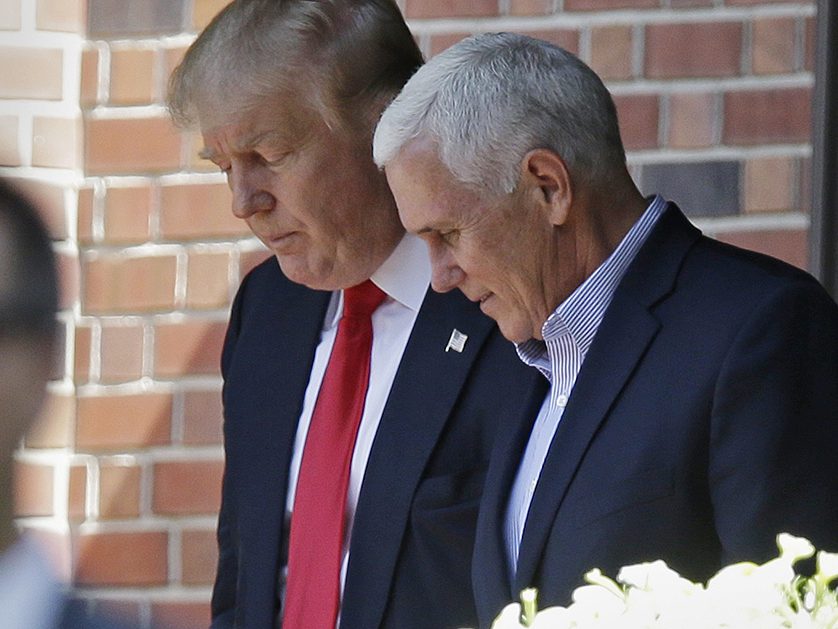 President Donald Trump will be meeting with Vice President Mike Pence for a working lunch. The two are expected to discuss the ongoing federal response to the COVID-19 outbreak. As the vice president is the head of the White House Coronavirus Task Force, he will update the president on any outstanding issues. Together, they will take part in the Coronavirus Task Force briefing later this afternoon.
On Sunday, the president said that social distancing is saving lives, but that "the modeling estimates that the peak in death rate is likely to hit in 2 weeks." Due to this, he announced that the federal guidelines for social distancing and quarantining were being extended to April 30th. While he originally had hoped to see the guidelines relaxed as early as April 12th, he added, "Nothing would be worse than declaring victory before the victory is won." Many federal and private sector leaders thanked the president for his willingness and ability to adapt to the dynamic nature of the outbreak.
As the Lord Leads, Pray with Us…
For God to lead the meeting of the president and vice president today.
For wisdom for the president as he makes decisions on a daily basis in response to the ever-changing needs of the American people due to the outbreak.
For healing for all who are sick and for God to protect all who are helping to save lives and care for the vulnerable.