---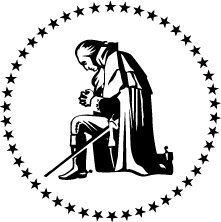 The Presidential Prayer Team
Office of the President
August 31, 2023
Out of Focus
Dear Member,
We are approaching our 22nd anniversary of serving this nation for prayer. It has been an honor to be a part of this ministry with you, and I am grateful for your faithfulness and commitment to prayer.
As you know, our nation is in a state of great unrest. Our country is out of focus. We are divided and continue to splinter as America drifts from the foundations of biblical faith upon which this nation was founded.
If ever before a unified and well-informed praying community is needed, it is now. We must return to a God-fearing nation who honors and believes "In God we Trust." We need to ask God to restore our vision, to unite us, and to give us strength to face the challenges ahead. We have been preparing for a significant shift in how we present prayer needs for our country. The release of this will come as part of our anniversary celebration next month.
Again I say to you, if two of you agree on earth about anything they ask, it will be done for them by my Father in heaven. For where two or three are gathered in my name, there am I among them." – Matthew 18: 19-20
We believe that everyone has a role to play in praying for our nation. You are part of a great prayer movement, but each of us knows others who are not convicted to be praying, as well as some who need to be reached with God's message of salvation. We need your help to be reaching everyone, so that God can work in their hearts and minds.
I ask that you join me in praying for these upcoming changes. Pray that God will give us wisdom and guidance as we continue forward in our ministry. Pray that God will open hearts and minds to the truth of His Word. And pray that God will use our prayers to bring revival to our nation.
Thank you for your faithfulness.
Jim Bolthouse
President
P.S. The prayer team's 22nd anniversary is on September 18th, be ready for more to come! To our God and Father be glory forever and ever. Amen.
---
Donate
Show your support with a financial gift to help keep your prayer ministry going. Prayerfully consider giving a donation as we continue to reach America for prayer!
---
If this letter has ministered to and encouraged you, please share it with others who may need these supportive words.

Clicking will open a pre-written email in your default email app. Simply add a friend or family member's email address, add any personal comments, and hit send!
---