Today, First Lady Jill Biden is traveling to Indiana to visit the Valparaiso Campus of Ivy Tech Community College.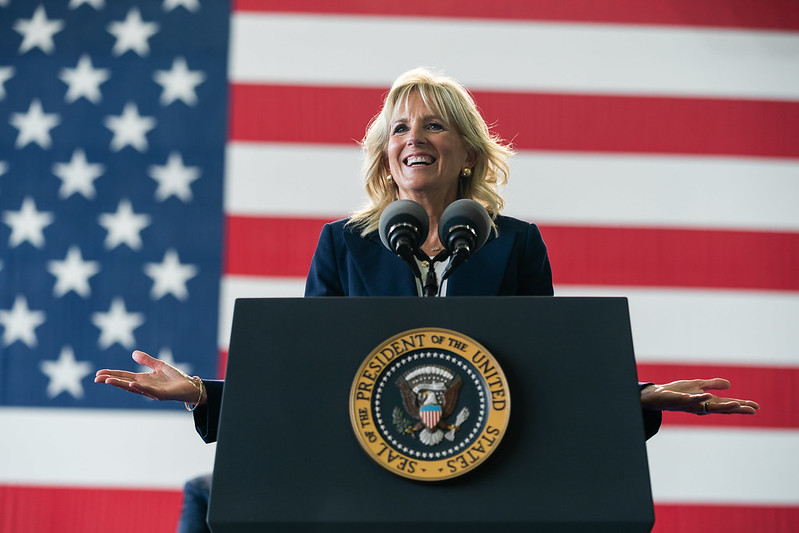 White House Press Secretary Karine Jean-Pierre stated that the first lady will "highlight the Biden Administration's commitment to strengthening our economy and building pathways to good-paying jobs through career-connected learning."
Campus Chancellor Aco Sikoski said, "We are delighted to welcome Dr. Biden to Valparaiso, Indiana. This is an incredible opportunity for her to connect with our students and hear about what we are doing to connect our students with careers that will give them a better every day."
President Joe Biden is at the White House today. He will receive his intelligence briefing and meet with members of his administration. The president has no public events on his agenda at this time.
As the Lord Leads, Pray with Us…
For safe flights for First Lady Jill Biden as she travels to Valparaiso, Indiana.
For the president and his staff as they prepare for his upcoming trip to Europe.
For God to accomplish His purposes in and through the governing officials of the United States.