Praying the Vote is more important now than ever.
---
Due to the ongoing concern about election integrity following the concerns of foreign meddling in 2016 and the audits of the 2020 election, many people are watching the midterm elections with particular interest for any hiccups or issues.
While election commissions around the nation are reporting various election-related issues, all of them have strict redundancies in place, and each has assured voters that all votes will be counted.
Champaign County, Illinois, has reported that they are undergoing an election-related cyberattack. They are unable to determine the source of the attack at this time, but it has not had an impact on the ability of residents to vote nor on the security of their voting systems.
In Fort Bend, Texas, a small glitch caused by the switch from Daily Light Savings to Standard Time over the weekend delayed voting in several locations by 30 minutes. Fort Bend County Elections Administrator John Oldham said everything was running smoothly before 9 a.m.
Maricopa County, Arizona, is reporting technical issues at 40 out of 223 of their polling centers. The issues impact the final scan of the ballot and election technicians are working to determine the cause of the issue. "We have techs out there. We're doing what we can to get them back online," said Maricopa County Board of Supervisors Chairman Gates. Poll workers are currently instructing voters to either try another polling center or to use the secure drop box, "Everyone is still getting to vote," Chairman Gates said. "We've got redundancies in place."
Mercer County, New Jersey, reported a glitch with ballot scanners, and county officials said they are working on a solution. In the meantime, voters can still submit their ballots and they will be counted. The New Jersey GOP issued a statement, "I want to make crystal clear to the voters of Mercer County that in spite of reported problems with scanners on voting machines in Mercer County, this issue does not affect their voting experience at all." The statement continued, "Voters will still enter their polling place, cast their vote, and insert the paper ballot into the machine as they normally would."
The non-partisan election watchdog group Common Cause has reported only routine polling issues across the nation and has yet to identify anything of significant concern.
Nevertheless, we continue to pray over everyone involved and for God to shine light into the darkness, protect our nation, and lay out the path for our future.
As the Lord Leads, Pray with Us…
Pray for voters to have wisdom on who they choose, that they may have patience if they encounter lines or delays at the polls and that they might have peace in knowing that God is in control.
Pray for election officials and volunteers who are working at polls, who will be counting, recounting, and/or verifying ballots.
Pray for the judges who may need to review any election or ballot-related cases.
Pray for restoration within families and among friends and the healing of our nation.
Pray for God's glory to shine in the darkness and that we might be the light to represent Him for the nation.
Sources: USA Today, AZ Central, APP.com, NJ.com, Washington Times, Fox News
---
---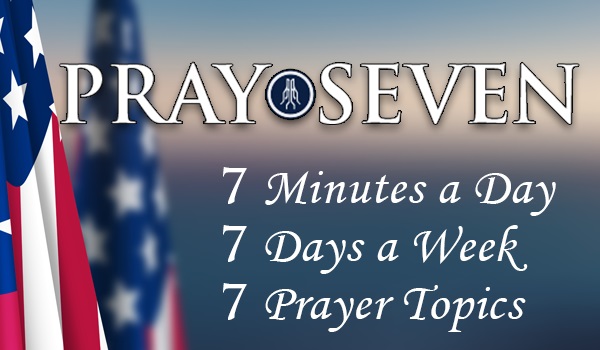 ---

We rejoice with all who have prayed with us these past few days and Pray the vote continues as we await the results of a few races.
RECENT PRAYER UPDATES