Christian Divorce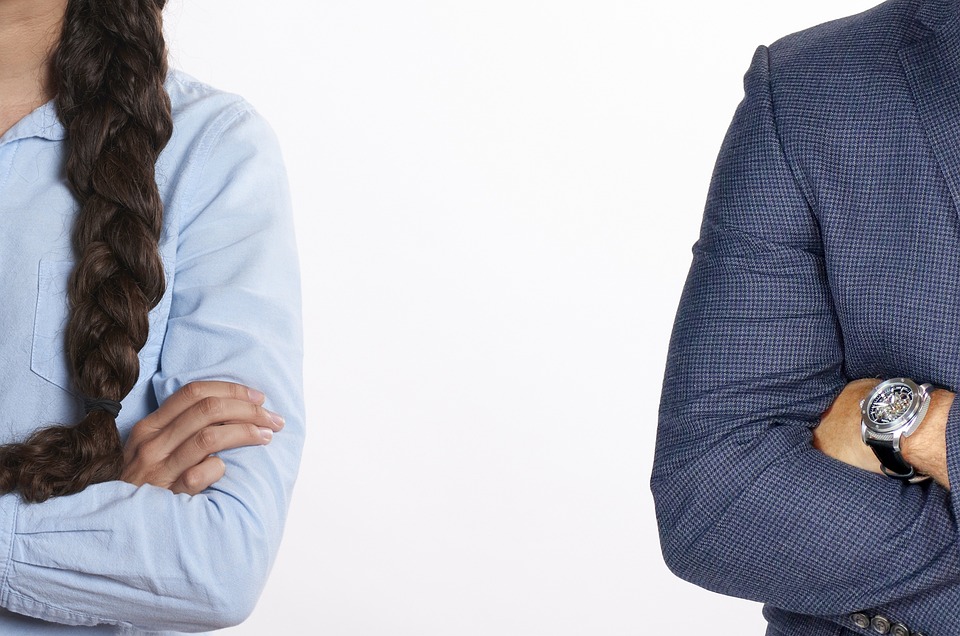 The Centers for Disease Control and Prevention (CDC) keeps statistics on divorce rates in America. These are compiled from information from 45 of the 50 states because there is no reporting from California, Hawaii, Indiana, Minnesota, or New Mexico, so there could be some variations In the CDC numbers.
The current divorce rate in the U.S. is 2.3 per 1,000. Recent divorce rates suggest a decrease in the number of people dissolving their marriages. More people in the U.S. were married in 2021 than in 1960. Around 630,000 divorces took place in the U.S. in 2020. During the peak of the COVID-19 pandemic, the number of divorces declined by 12 percent. The average length of a marriage in America is 19.9 years. America has the third-highest divorce rate in the world—the Maldives is the highest and Belarus is second. In 2020, just before the pandemic, the divorce rate in the U.S. hit a 5-year low.
Divorce rates are highest among those who have an occupation as a dancer, bartender, or massage therapist.  At the lowest end are farmers, optometrists, and clergy. 
Research conducted by Psychology Today suggests that common reasons for divorce include lack of intimacy, lack of commitment, infidelity, and basic incompatibility. Other prevalent causes are constant conflict, financial circumstances, addiction, and abuse. Many people say the root of their divorces are a betrayal—of expectations, hopes, and dreams for the marriage. 
Divorce is as much an emotional process as a legal one. There is deep, almost paralyzing, psychological distress that can often keep one from moving forward. For some, the common feelings of anger, resentment, confusion, fear, shame, and anxiety during or after divorce take up permanent residency in their emotional makeup, wreaking havoc on physical as well as mental health.
These symptoms occur with greater frequency and intensity when a person has what Dr. Phil McGraw calls "unfinished emotional business." One should not divorce, he says, until they have the clearest of conscience and say they are at peace about the decision, at peace about him or herself, and at peace about going through the next phase of life. 
Sadly, divorce strains family ties, and none greater than between parent and child.  Immediately after a divorce, most parents have two sets of adjustments to make: their own adjustment with themselves, and their new role as a divorced parent. According to Marripedia, "Children in divorced families receive less emotional support, financial assistance, and practical help from their parents. Divorced homes show a decrease in language stimulation, pride, affection, stimulation of academic behavior, encouragement of social maturity, and warmth directed toward the children. " Often, children of divorce find it more difficult to trust their parents. 
A 2021 Pew Research study found that "gray divorce" was on the increase—divorce where one or both partners are over age 50. The Journals of Gerontology found that more than one in four people getting divorced in the U.S. were over age 50, and over half of those divorces occurred after 20 years of marriage. That number was double what it had been in 1990. A study in the June 2020 Journal of Family Issues found that in people over 50 attitudes shifted to be more supportive of divorce from 1994 to 2012. 
Wespath offers ten suggestions for keeping a marriage healthy: spent time with each other, learn to negotiate conflict, show respect for each other at all times, learn about yourself first, explore intimacy, explore common interests, create a spiritual connection, improve your communication skills, forgive each other, and look for the best in each other. 
The Institute for Families Studies says the old adage "the family that prays together stays together" still holds true. Churches, and in some instances small groups of believers, can provide an important resource for a healthy marriage. Shared faith friendships encourage relationship happiness. 
Christians are not immune to divorce. Deuteronomy 24:1-4 gives the only law about divorce In the Old Testament. In Matthew 19 and Mark 10, Jesus is asked whether divorce is lawful. As usual, the Pharisees were trying to trap Him. Jesus says divorce is not what God intended, that Moses permitted divorce only as a concession to a hardened heart.  
For followers of Christ, divorce is not something to be taken lightly. However, some marriages break down. Jesus specifically mentioned adultery as a destroyer of marriages, but some faith leaders include three other "As" that could be grounds for the Christian to divorce—addiction, abuse, and abandonment. 
A Christian family law attorney in Texas wrote, "God established marriage to be a blessing, but often our human failings make it into an unbearable burden." A Christian attorney will help those who would divorce to develop pathways to meet their goals while staying grounded in their faith commitments. 
Mark 10:2-9 reads, "And Pharisees came up and in order to test him asked, 'Is it lawful for a man to divorce his wife?' He [Jesus] answered them, 'What did Moses command you?' They said, 'Moses allowed a man to write a certificate of divorce and to send her away.' And Jesus said to them, 'Because of the hardness of your heart he wrote you this commandment. But from the beginning of creation, 'God made them male and female.' Therefore a man shall leave his father and mother and hold fast to his wife and the two shall become one flesh. So they are no longer two but one flesh. What therefore God has joined together, let not man separate." 
How then should we pray?
For the hearts of church and congregational leaders to teach the truth and love of God, being compassionate toward those who are broken by divorce.
For the marriages of your pastors and others in church leadership.
For the Lord's merciful love to comfort those in the faith who have been left or had to leave their marriages.
For the loving-kindness of God to guide you in your interactions with friends or family members who have been divorced.  
For Christian couples considering divorce to get sound counseling and other assistance needed to improve the health of their relationship. 
That the Lord would heal the wounded souls who have struggled with their faith in the aftermath of divorce.