Today, President Joe Biden and First Lady Jill Biden are visiting Florida as the state continues to recover from the impact of Hurricane Ian last week. Governor Ron DeSantis, along with local and community leaders, will meet with the president in Fort Myers to brief him on the progress that has been made.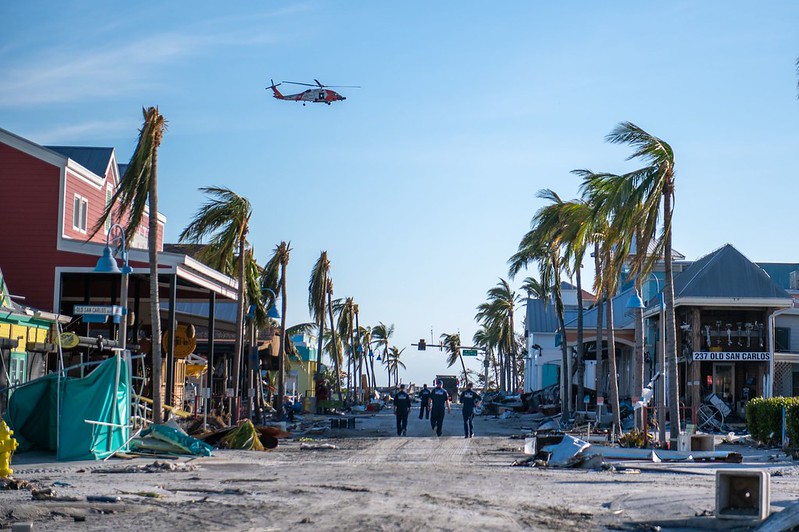 "It's not just a crisis for Florida. This is an American crisis. We're all in this together," President Biden said regarding the hurricane's devastation. "I just want the people of Florida to know: We see what you're going through and we're with you."
Disaster Recovery Centers are being set up by FEMA and the Florida Division of Emergency Management. Debris is being cleared from highways and streets, power has already been restored to over 2 million residences, and National Guard and Coast Guard personnel continue their search and rescue missions. The U.S. Army Corps of Engineers is assessing fractures in water infrastructure.
The number of confirmed fatalities in the wake of the storm has reached 100 in Florida, most of them drowning deaths.
As the Lord Leads, Pray with Us…
For the president and first lady as they fly to Florida to survey the damages and response.
For Governor DeSantis and leaders of the counties and agencies working to restore order and functionality.
For the many crews working around the clock to rescue those who were caught in the storm and flooding, as well as those repairing the power grid and other infrastructure.
For comfort for all who have lost loved ones in the storm, and for shelter for those who are displaced by the loss of their homes.