Today, President Joe Biden is visiting the Federal Emergency Management Agency headquarters in Washington, D.C. As Hurricane Ian continues to travel north through Florida, Georgia, and South Carolina, the president will meet with FEMA officials and "receive a briefing on federal response efforts for Hurricane Ian," said White House Press Secretary Karine Jean-Pierre.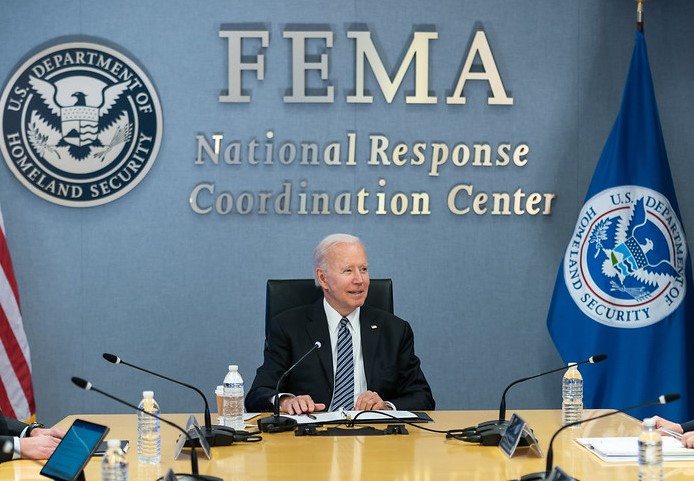 "As the President said," the press secretary added, "this storm is incredibly dangerous and life threatening. Heed warnings from state and local officials. If you're told to shelter in place, please do so. Shelter in place."
As the storm passes, federal agencies are set to move in to provide recovery, aid, and rescue operations. "We have more than 1,300 federal response workers on the ground in Florida," the press secretary continued, "There are 3.7 million meals and 3.5 million liters of water pre-positioned in Alabama." She added, "Three hundred Army Corps personnel are on the ground to support power and fuel assessments."
As the Lord Leads, Pray with Us…
For safety for the millions of Americans who are in the path of the storm and are preparing for it to make landfall this week.
For wisdom for the president, state and local officials, and FEMA officials as they respond to the damage and recovery efforts as the hurricane passes.
For God to be at work through the men and women who are on the ground providing aid to those in need.