---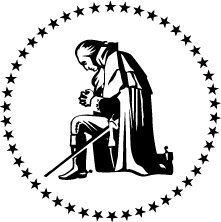 The Presidential Prayer Team
Office of the President
January 6, 2022
God is Remarkable!
Dear Prayer Team Members,
  Remarkable… the word that comes to mind when thinking about what God continues to do for and through His people. Thank you to everyone who contributed to meeting our year-end financial needs–for your generous gifts and your faithful prayers. The end of the year came down to the wire. With only a few hours left, it looked like we would fall short of our necessary funding. However, several generous members helped to close the gap, and from additional mail gifts we have received, we were able to just surpass our goal! God knew each and every person who was going to take part and respond. We are truly blessed and grateful for the outpouring of both financial support and all the kind messages and prayers. Thank you!
Now to him who is able to do far more abundantly than all that we ask or think, according to the power at work within us, to him be glory in the church and in Christ Jesus throughout all generations, forever and ever. Amen. Ephesians 3:20-21
  Remarkable can also express the feeling that comes from knowing the impact that this ministry has on our nation because of your involvement. As we reviewed the many things that we were able to accomplish in 2021, we recognize that is was only possible because you answered the call to prayer.
  Together, we blanketed our nation with an uncountable number of prayers. We consistently prayed for our leaders and lifted up thousands of additional national and government related topics for prayer. Our printed journals, guides, and other prayer materials flowed to thousands of homes and churches. And our daily Pause to Pray radio feature was heard in every state on hundreds of radio stations.
  When crises affected our leaders and our fellow Americans, our Prayer Alerts reached over 2.15 million prayer members and, together, we prayed over the immediate needs of our nation. We ask that you stay tuned for more information in early 2022 as we are revitalizing our national Prayer Alert system. We will be calling for prayer warriors like yourself to become Pray First Responders and we will be updating our national cell phone alert system.
  It was a good year to watch God at work through His praying people! As we begin 2022 together, it promises new and exciting challenges and we know that you will be beside us, steadfastly committed to praying each and every day. Later in the year, you will have the opportunity to take part in selecting the new leaders who will represent us in government. Ahead of the Congressional mid-term elections in the fall, be ready for Pray the Vote 2022 with an emphasis on providing trustworthy information and prayer guidance.
  Thank you for your service in the Lord's work. Without you, this prayer team–your prayer team–is just a name. You, and many others like you, are the mighty force that applies the prayer covering our leaders and nation so desperately need.
  Let's keep praying!
Jim Bolthouse
President
---
P.S. If you haven't requested a 2022 Wall Calendar or a 1st quarter National Leadership Prayer Guide, be sure to do so below!
---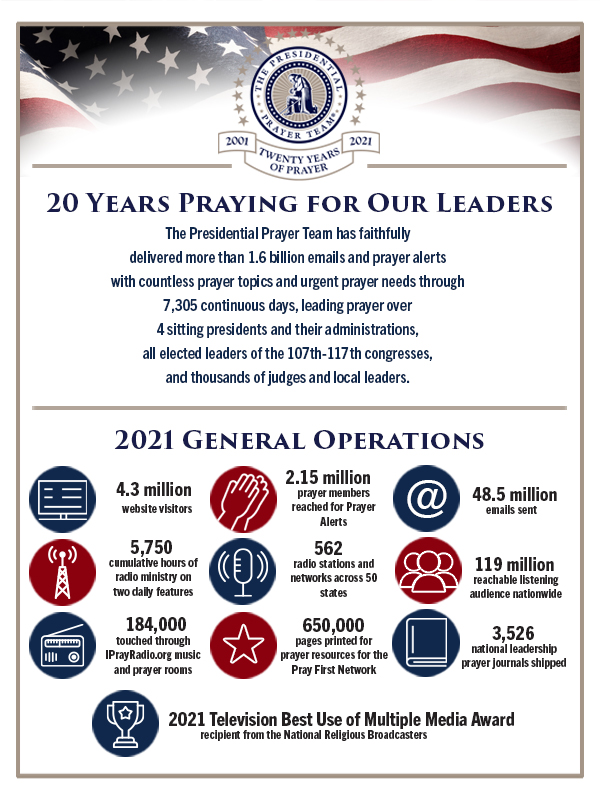 ---
2022 Wall Calendar
The official wall calendar of The Presidential Prayer Team is back for 2022! This full-size wall calendar has 12 months of full-color, high-resolution images printed on premium stock paper. This one of our most requested releases each year!
---
2022 National Leadership Prayer Guides
Your daily companion for prayer, now with added devotionals as you pray through the lessons of our nation's history and teachings from scripture as you lift up our nation and its leaders. Brand new, distinctive covers for 2022!
---
---