---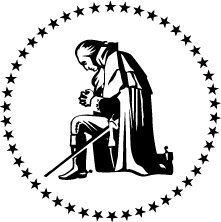 The Presidential Prayer Team
Office of the President
December 7, 2021
You've heard it! Maybe you've even said it…
Dear Members,
I'm not talking of Merry Christmas greetings, although, if you haven't started already, now is the season to wish everyone a Merry Christmas! I'm speaking of the question that has echoed for generations—"What is happening in our America today?"
When considering the state of our nation, remember that the world is lost. This means that the world is against God and those who follow Him. With that kind of opposition many just want to hide and not deal with it. But God does not want you to withdraw from society. You are to be the salt and light in this world so that He can work through you! And He has equipped you with the most powerful tool available: PRAYER.
Prayer puts you on the front lines in a spiritual battle. Even if it seems overwhelming, be not afraid, but be encouraged, for God is with you always. He has never stopped working in your life and for all who love Him. And He doesn't expect you to do it alone.
We stand with you and pray beside you on the front lines. We anticipate significant spiritual battles as we move into 2022 with the upcoming mid-term elections in the fall. That may seem like a year away, but Pray the Vote 2022 preparations have already begun and it will be one of the most impactful times for this ministry and our country next year.
Have I not commanded you? Be strong and courageous. Do not be frightened, and do not be dismayed, for the Lord your God is with you wherever you go. Joshua 1:9
You can help us in two ways right now! Today, you can be one of first to see your personal impact of prayer in America doubled. Starting right now, all contributions will be matched dollar-for-dollar. That's right, your generous gift will be doubled! We must solidly complete our 2021 operations and lay the foundation for moving forward for our 2022 needs. That is why we are asking for your help at this very important time.
And of course, please start praying now for the future. Pray for godly people to take up leadership roles and to consider running for public offices. Pray that God reveals those who act in darkness and seek to destroy. Take up the armor of God and boldly stand as God has directed you, keep your integrity up, be encouraged, and keep praying! The work may be yours, but the battle is won by the Lord.
Thank you and Merry Christmas!
Jim Bolthouse
President
---
P.S. We hope you can see clearly what is right in front of us as we together do front-line work for our nation.
---
---
2022 Wall Calendar
The official wall calendar of The Presidential Prayer Team is back for 2022! This full-size wall calendar has 12 months of full-color, high-resolution images printed on premium stock paper. This one of our most requested releases each year!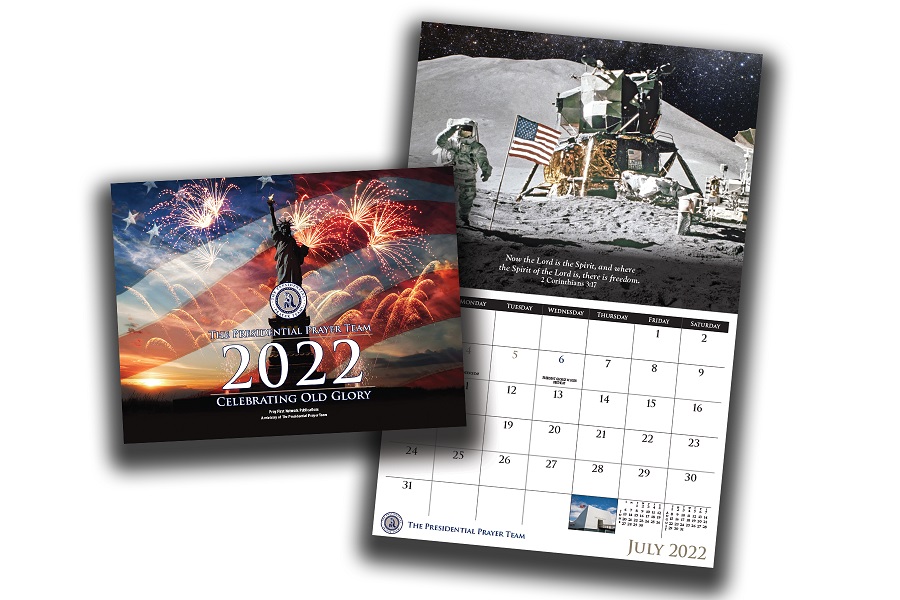 Celebrate the stars and stripes of America, Old Glory, featuring iconic and historic locations where the American flag was first flown or is proudly flying today. Complete with scripture to provide you with inspiration to pray for our nation.
Yours FREE with a gift of any size!
---
2022 National Leadership Prayer Guides
Your daily companion for prayer, now with added devotionals as you pray through the lessons of our nation's history and teachings from scripture as you lift up our nation and its leaders. Brand new, distinctive covers for 2022!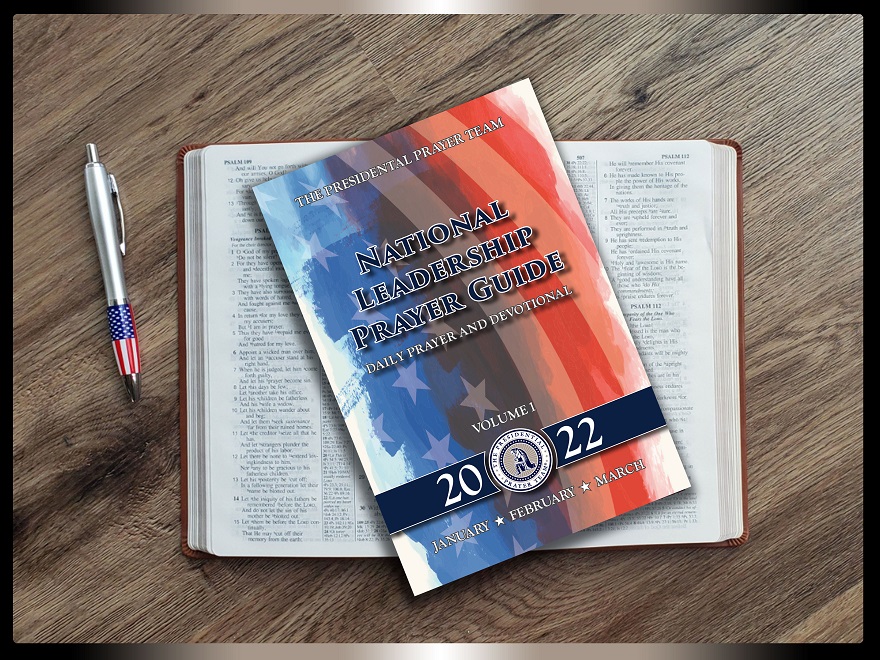 Cover the 1st quarter of 2022, January, February, and March, in daily prayer.
Yours FREE with a gift of any size!
---
---
Donate
---