President Joe Biden is remaining at the Camp David presidential retreat in Maryland, today. He has no public events on his schedule at this time and is expected to return to the White House in the evening.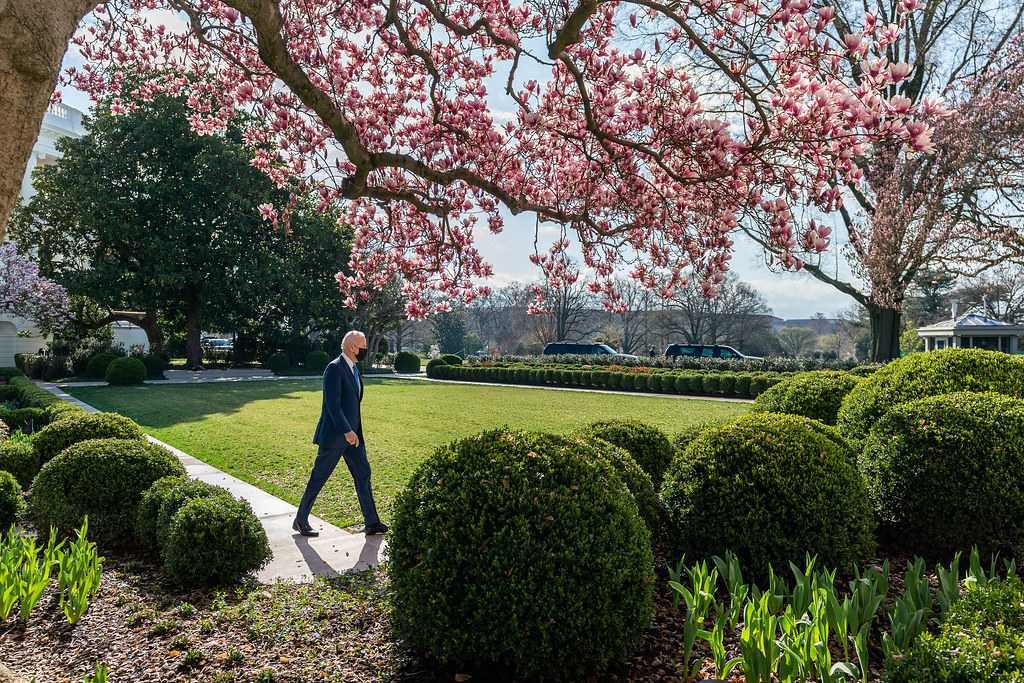 In advance of the week ahead, Principal Deputy Press Secretary Karine Jean-Pierre spoke about the president's upcoming schedule, "This next coming week, the president will continue engaging with members of Congress to pass the bipartisan infrastructure deal, which will deliver historic infrastructure investments that will drive economic growth and create good-paying, middle-class jobs."
In addition, the president will continue to monitor the federal response to the rise in new cases of COVID-19. Due to the reports that variants of the virus have a much higher rate of infection and can spread more easily, the president will join administration officials in speaking to the nation on the federal government's effort to slow the spread through vaccination and mask policies. Deputy Secretary Jean-Pierre added that the administration will continue to urge Americans to get the vaccine. "This is how we will stop the spread of the Delta variant and, as we all know, save lives," he said.
As the Lord Leads, Pray with Us…
For wisdom for the president and Congress as they negotiate the infrastructure plan.
For God's protection for America in the face of new COVID-19 variants.
For the president and administration officials to seek God's wisdom in how they continue to address COVID-19.