President Joe Biden is beginning the day in Brussels. He is expected to first meet with King Philippe and Prime Minister Alexander De Croo of Belgium. The president will also take part in the U.S. – European Union Summit meeting with Ursula von der Leyen, President of the European Commission, and Charles Michel, President of the European Council. The summit is intended to increase the partnership to advance global health and economic recovery as well as seek solutions for foreign policy issues and climate concerns.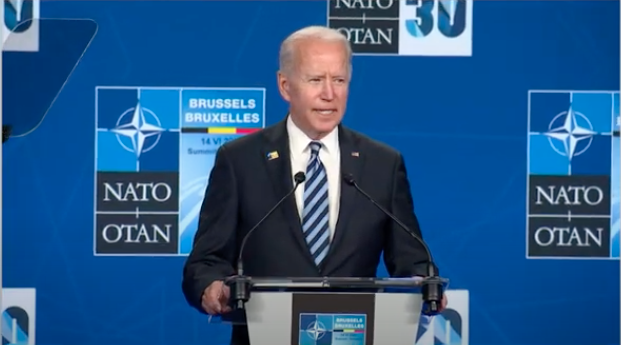 President Biden is then traveling to Geneva, Switzerland. He is to meet with President Guy Parmelin of the Swiss Confederation.
The president said of the NATO summit on Monday, "I had the honor of leading off the discussion today among the 30 nations, and I pointed out that we're facing a once-in-a-century global health crisis. At the same time, the democratic values that undergird our Alliance are under increasing pressure both internally and externally. Russia and China are both seeking to drive a wedge in our transatlantic solidarity." He added, "I'm deeply gratified that, as an Alliance, we adopted a far-reaching plan to make sure that NATO can meet the challenges that we face today and in the future"
As the Lord Leads, Pray with Us…
For the health and safety of the president as he meets with leaders and travels today.
For President Biden to seek God's guidance as he attends the EU Summit
For discernment for the president as global plans, programs, and policies are discussed and negotiated.