Today, President Joe Biden and First Lady Jill Biden are celebrating the first lady's 70th birthday. They are staying at their beach house in Rehoboth, Delaware. The president and first lady said they don't have any public plans for her birthday and are expected to have a small celebration. Press Secretary for the First Lady Michael LaRosa said, "No birthday plans. Just a quiet birthday at home."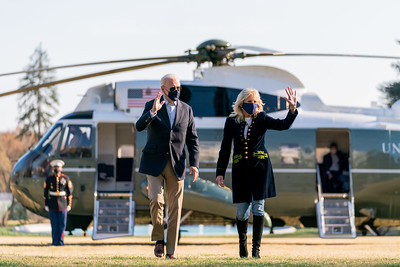 In addition to her birthday, the president and first lady will also soon celebrate their 44th wedding anniversary on June 17th.
Following their trip, the two are planning to return to the White House Friday morning.
Before leaving the White House on Wednesday, the president stated that he would reconnect with West Virginia Senator Shelley Moore Capito on Friday to continue infrastructure conversations. The two both spoke positively about the potential for reaching a bipartisan agreement. White House Press Secretary Jen Psaki added, "There's discussions between bipartisan members in the Senate about how they might come to agreement on a path forward on a historic investment in infrastructure, on a version of the American Jobs Plan." She added that the president is "eager to see what they have to offer."
As the Lord Leads, Pray with Us…
For God to bless and keep the president and first lady as they celebrate her birthday.
For both the president and first lady to seek God's guidance in all things that they do in the year to come.
For God's will and purposes to be accomplished through the ongoing infrastructure negotiations.