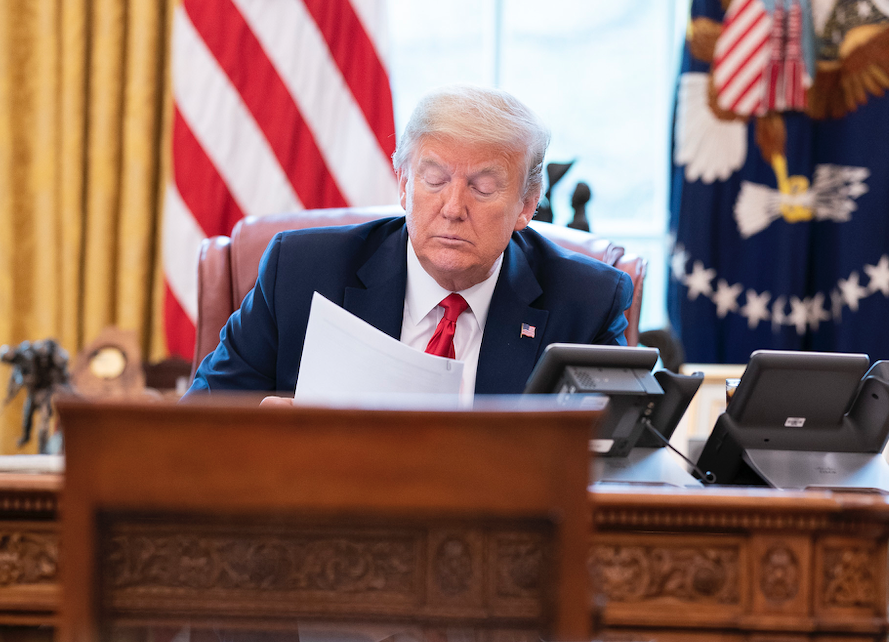 President Donald Trump has no public events on the schedule. This week he has continued to issue executive orders, present awards, and address issues that face the nation. The president is expected to stay in Washington, D.C. today.
On Thursday, President Trump awarded the National Medal of Arts to well-known musicians, singers, artists, and photographers for their contribution to American culture and society. He also awarded three National Humanities Medals to individuals who have worked to deepen the American understanding of U.S. history, literature, languages, and philosophy.
The president also signed an order on Thursday regarding the establishment of a national wildland management policy committee "to promote efficient and effective coordination across agencies engaged in Federal wildland firefighting and to facilitate coordinated and strategic wildland fire management actions."
As the Lord Leads, Pray with Us…
For President Trump as he chooses to award individuals who make contributions to U.S. culture and society.
For discernment for the president as he holds meetings and discussions today.
That the wildland management policy committee would have wisdom in preventing loss of life and property due to wildfires.
For Americans who experienced the devastation of widespread fires in 2020.