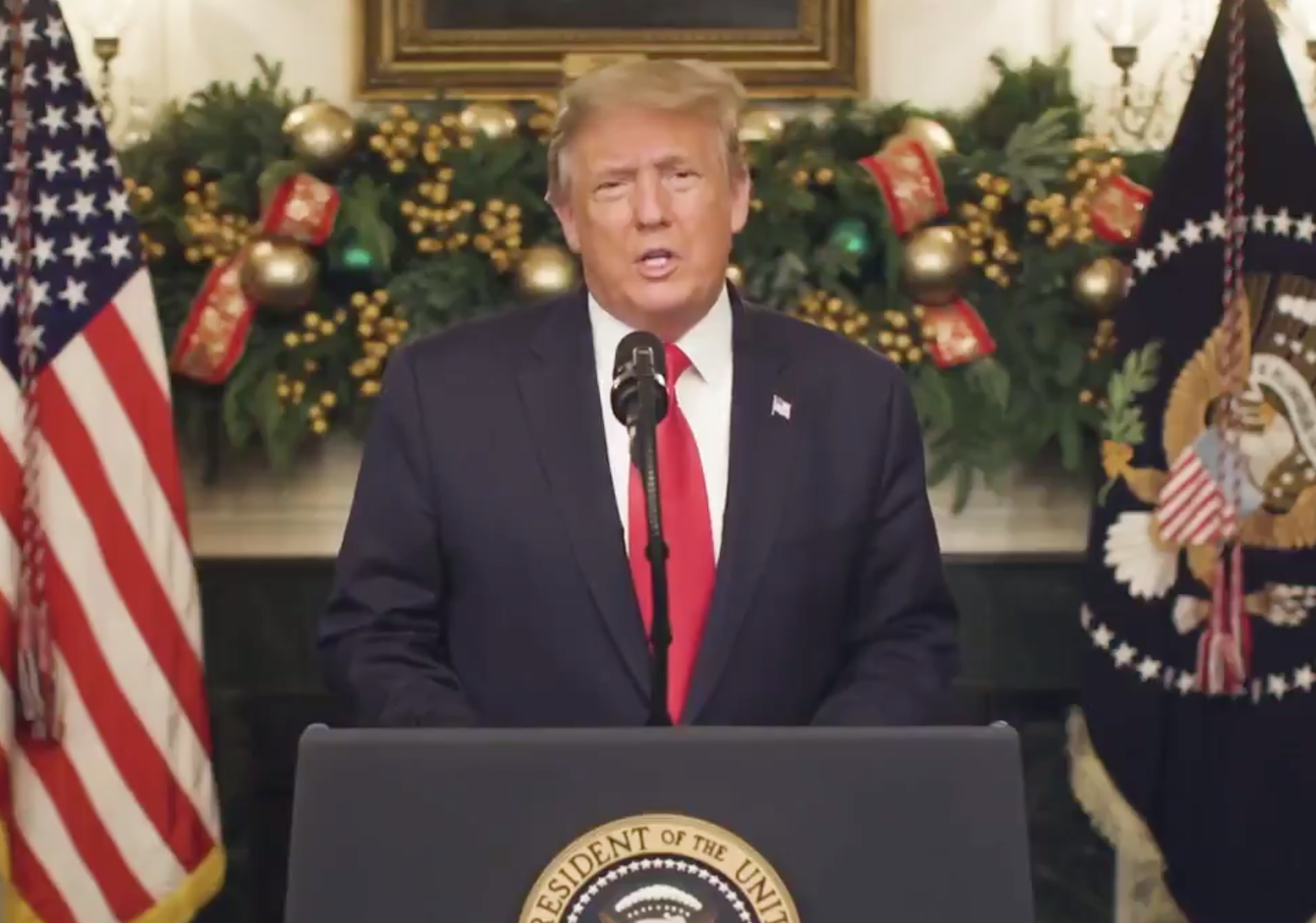 President Donald Trump and First Lady Melania Trump returned to Washington, D.C., from Mar-a-Lago a day early. The president released a greeting from the White House for the New Year.
"In the face of great challenges this year, Americans showed incredible grit, strength, tenacity, and resolve, and together we achieved truly historic victories like nobody ever thought possible."
"Normally, developing a vaccine takes up to ten years. Thanks to Operation Warp Speed, we developed a vaccine in just nine months. We've already begun a nationwide vaccination program and we're sending the vaccine all over the world. … I want to thank all of the workers, scientists, doctors, and members of the military who helped to make Operation Warp Speed possible."
"Before the pandemic, we built the greatest economy in the history of the world. Now we are doing it again. … Our economy is growing at the most rapid rate ever recorded, 33.4% last quarter, and much faster than the nations of Europe. Nobody can compete with us in terms of going down less and going up by far the fastest and the best. Whenever America is challenged we always rise to the occasion."
"In this season of joy, Americans have so much to be grateful for. We're all blessed to live in the greatest country ever to exist on the face of the earth and we have made it greater than ever before. As long as we remain loyal to our nation, devoted to our citizens, and faithful to Almighty God, we know that the best is yet to come. God bless you, and God bless America."
As the Lord Leads, Pray with Us…
For President Trump as he sees to the duties of his office.
For the ongoing negotiations with the Senate regarding a stimulus increase.
For delivery and administration of the vaccine nationwide.
For protection for those most vulnerable to the virus.