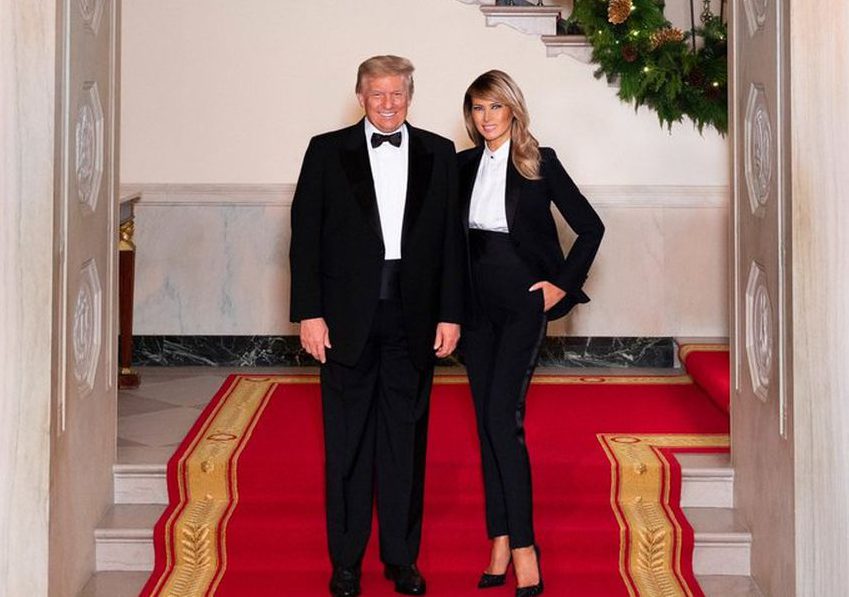 Today, President Donald Trump and his family will celebrate Christmas in Florida at their Mar-a-Lago estate.
In his 2020 Christmas message, President Donald Trump said, "During the sacred season, Christians celebrate the greatest miracle in human history. More than 2,000 years ago, God sent His only begotten Son to be with us. An angel announced the birth of our Lord and Savior to humble shepherds. He said, 'I bring you good news that will cause great joy for all of the people. Today in the town of David a savior has been born to you. He is the Messiah, the Lord. You will find a baby wrapped in clothes lying in a manger.' At Christmas, we thank God for sending us His son to bring peace to our souls and joy to the world."
The president concluded, "In this holy season, we thank God for His infinite love and we pray that the light of His glory will forever shine on this magnificent land. On behalf of Melania and the entire Trump family, we wish you a very Merry Christmas and a happy New Year."
As the Lord Leads, Pray with Us…
For President Trump and First Lady Melania and their family.
For Vice President Pence and Second Lady Karen and their family.
That all government officials would celebrate Christ's birth today.
For the people of the United States to turn to the Lord in gratitude for coming to redeem humanity.