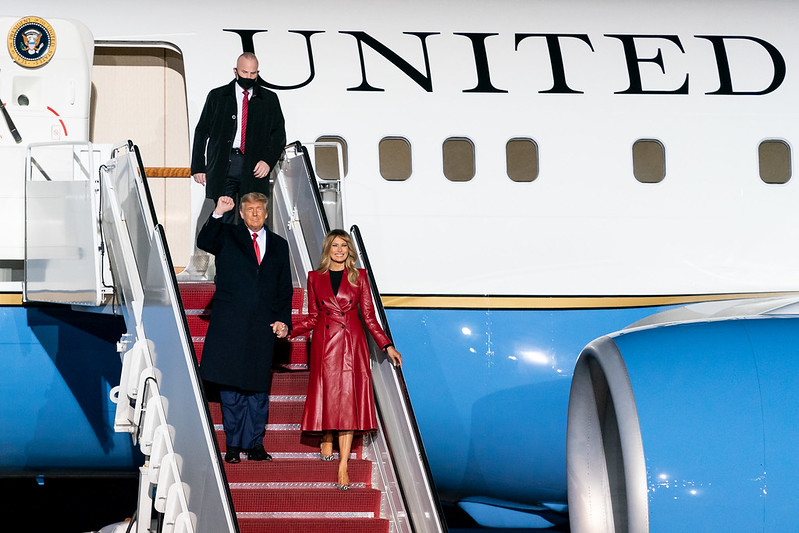 President Donald Trump, First Lady Melania Trump, and their son Barron Trump are traveling to the family's Mar-a-Lago estate in West Palm Beach, Florida. The president and first family are expected to remain on their vacation home throughout the holidays. As with previous years, the president and first lady will likely take part in Christmas events, various holiday ceremonies, and meet with members of the armed forces.
Before leaving the White House, President Trump praised the efforts of federal and state governments as they continue the roll-out of vaccines around the nation, "Distribution of both vaccines is going very smoothly. Amazing how many people are being vaccinated, record numbers." He added that the administration's work to streamline the FDA approval process and to work with private sector partners to produce and deliver a vaccine before Christmas was a "great miracle."
As the Lord Leads, Pray with Us…
For safety for the president and first family as they travel.
For God to be glorified through the president as he takes part in Christmas holiday events.
For guidance for President Trump as he continues to oversee the federal component of the rollout and distribution of the COVID-19 vaccine.