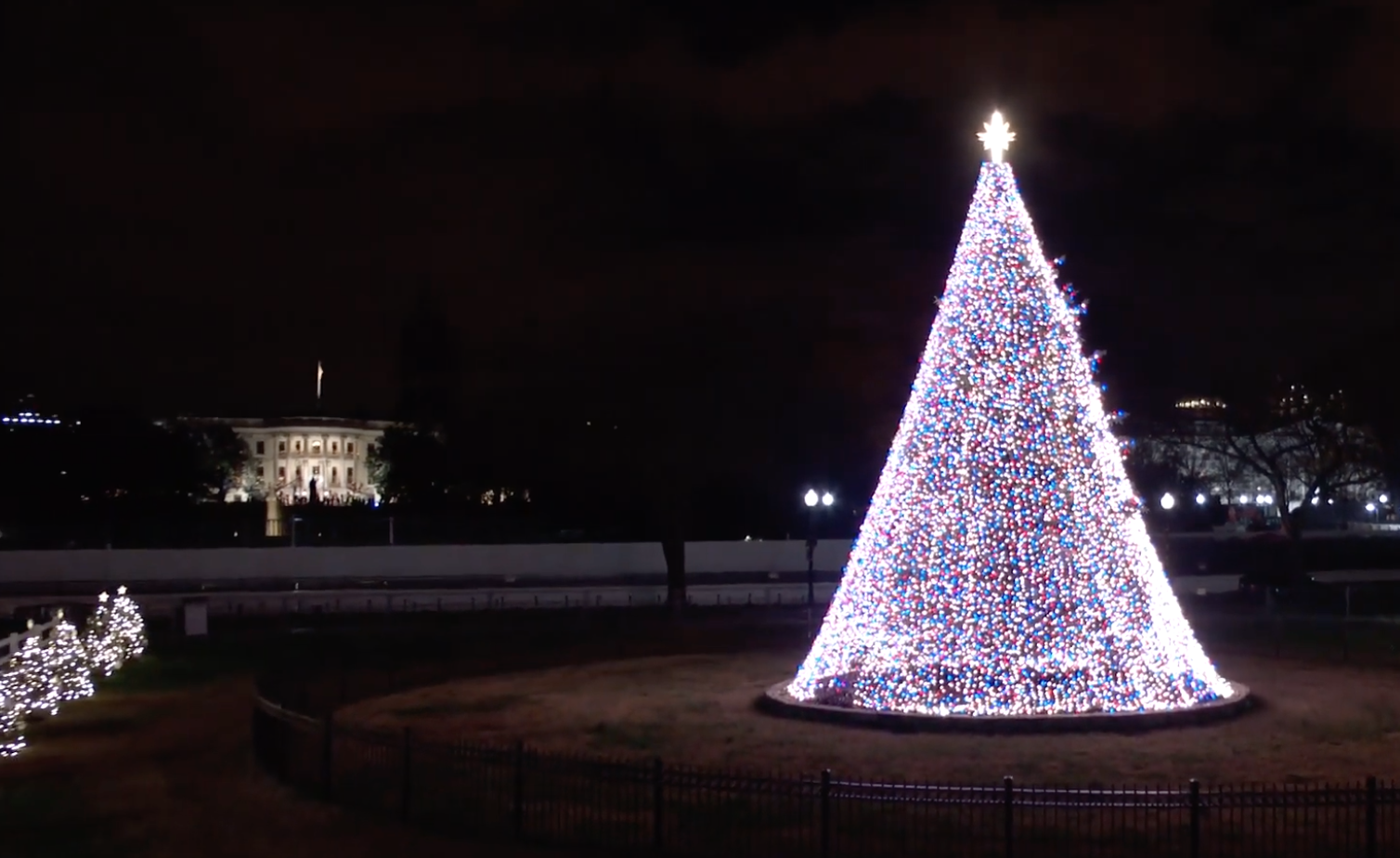 President Donald Trump has no public events on his agenda today.
The official National Christmas Tree lighting was officially unveiled Thursday evening on the Ellipse between the National Mall and the White House. Due to the coronavirus, the president and first lady participated in the lighting ceremony earlier this week, the festivities of which included musical programs. The tree lighting ceremony began its broadcast virtually on Thursday and on-demand streaming of the event will be available throughout the Christmas Season.
President Trump said during the ceremony, "To every family across our nation, the first lady and I want to wish you all a very, very Merry Christmas. For Christians, this is a joyous time to remember God's greatest gift to the world."
"As Christians everywhere know, the birth of our Lord and Savior changed history forever. At Christmas, we give thanks to God and that God sent His only son to die for us and to offer everlasting peace to all humanity. More than two millennia after the birth of Jesus Christ, His teachings continue to inspire and uplift millions and millions of people all over the globe. His divine word still fills our hearts with hope and faith, and Christians everywhere still strive to live by Jesus' timeless commandment to His disciples Love one another."
The president concluded, "Above all during the sacred season, our souls are full of thanks and praise for Almighty God for sending us Christ His Son to redeem the world. Tonight, we ask that God will continue to bless this nation and we pray that He will grant every American family a Christmas season full of joy, hope, and peace."
As the Lord Leads, Pray with Us…
For the president, vice president, the Cabinet, and their families as they prepare for the Christmas season.
For the work that remains to be done by the president's administration and Congress before years end.
For Americans to draw closer to God as they celebrate the birth of His Son.