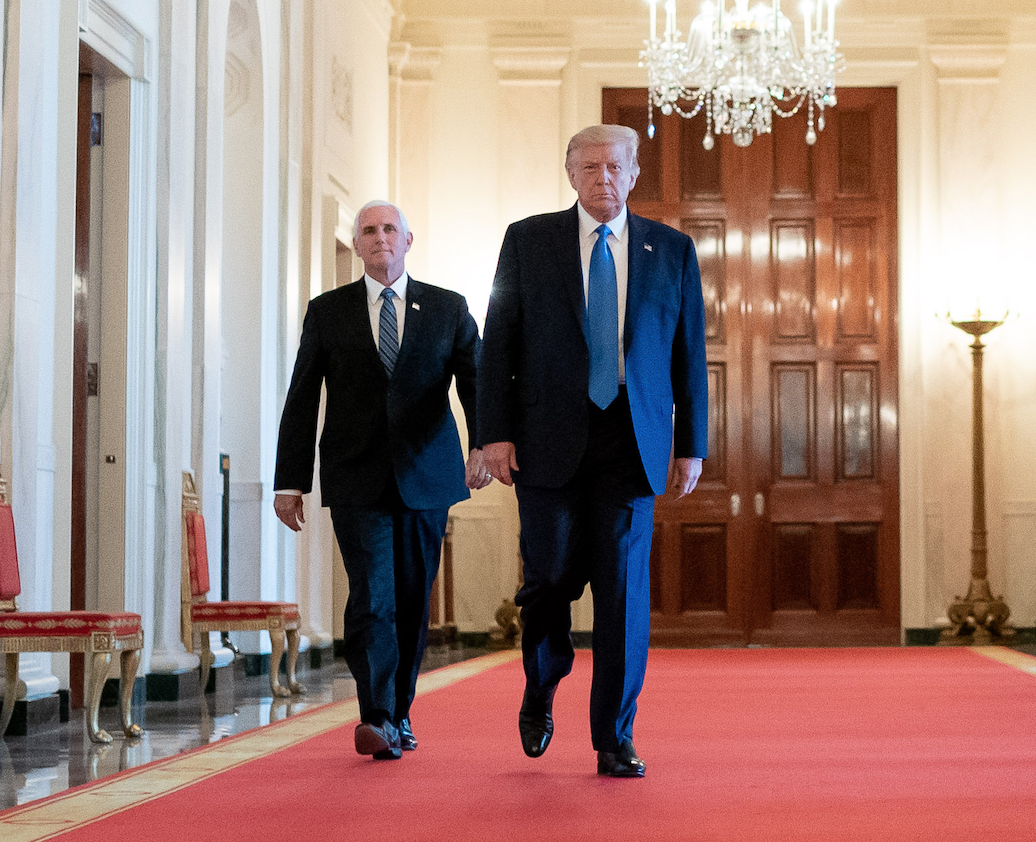 President Donald Trump will meet with Vice President Mike Pence for a working lunch at the White House today.
They will likely discuss what the next moves are with the Coronavirus Task Force and the therapeutics being developed to end the pandemic.
They may also review the progress of the Indo-Pacific Transparency Initiative the vice president announced two years ago. The State Department released a statement over the weekend regarding the strategies to "promote civil society, rule of law, and transparent and accountable governance across the region." The programs include democracy assistance, anti-corruption and fiscal transparency, leader development, human rights and fundamental freedoms.
As the Lord Leads, Pray with Us…
For wisdom President Trump and Vice President Pence as they work on issues the country faces.
That the task force would be discerning in their next moves combating COVID-19.
For the president's administration as they work to develop foreign relations and strengthen emerging nations.