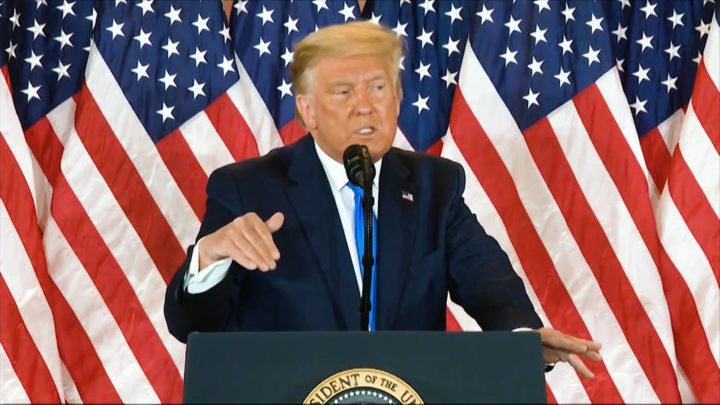 President Donald Trump has no public events on his schedule today and will continue to meet with administration officials and his campaign team as they investigate concerns surrounding the ballots and votes in various states. On Saturday, the president said, "The American people are entitled to an honest election." He added that the review and recounts of ballots "is the only way to ensure the public has full confidence in our election."
While the national media called the winner of the 2020 Presidential election for Joe Biden based on the projection of the Electoral College votes, there are still remaining ballots to count and pending legal challenges that may impact the final numbers and results. State electors will cast their votes in December, at which time the president-elect of the United States of America will be officially determined.
As the Lord Leads, Pray with Us…
For wisdom for the president and his administration as they lead the nation during this time.
For the judges and legal teams that are reviewing the cases and concerns around ballot counts.
For God to be at work through the local and federal governments and for transparency as they work to arrive at final results.