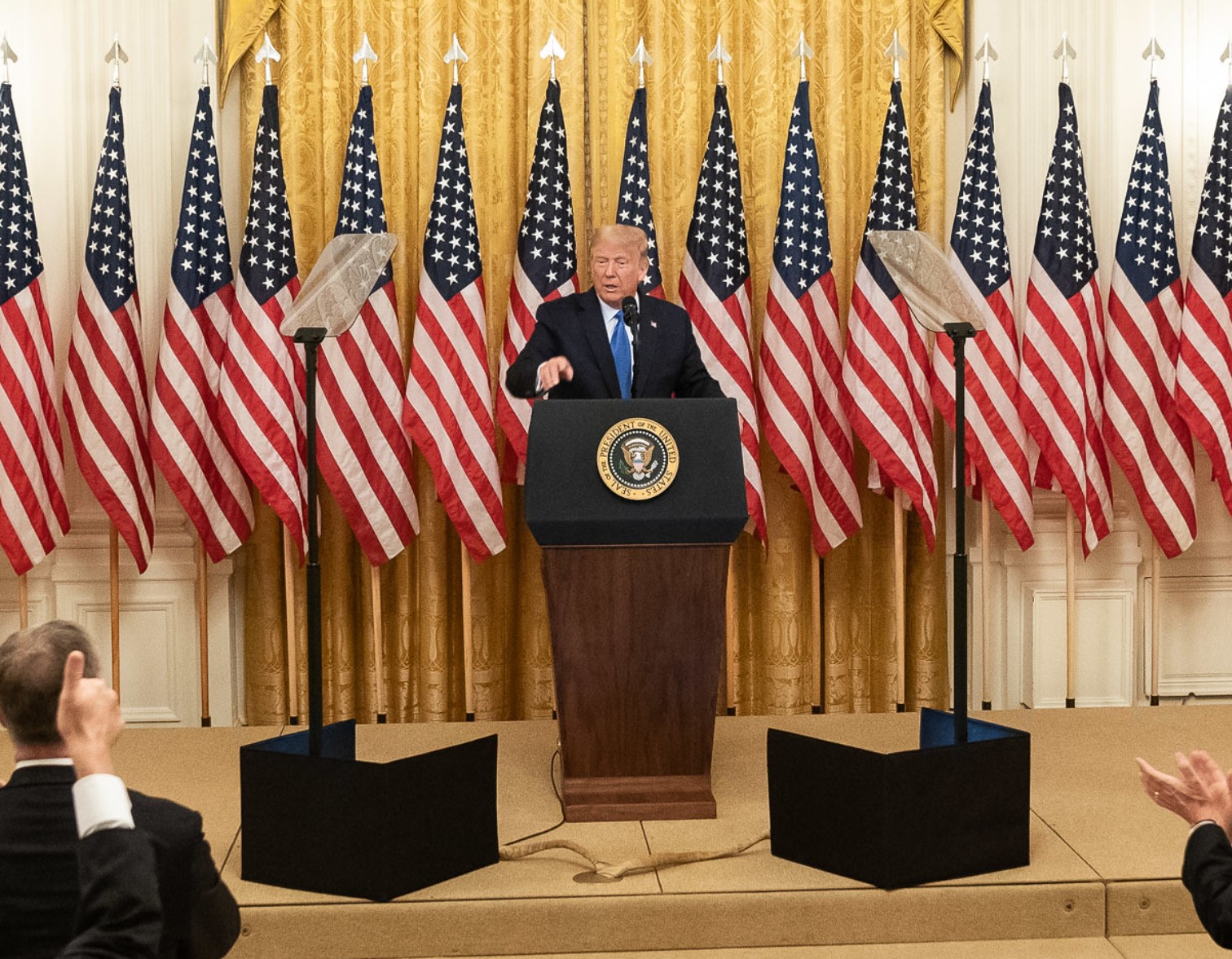 As the polls closed on Tuesday and with counts still in process, President Donald Trump announced that he would address the nation from the East Room of the White House. Even if the election is still undecided, former advisor Kellyanne Conway who is working with the president's campaign team said that the president would speak sometime overnight. Due to delays in the final results, the address was pushed back until early Wednesday morning.
The president, congressional leaders, and the nation continue to watch the results in anticipation. While he is expected to remain at the White House today, the president's official schedule is highly subject to change as he meets with campaign officials and national leaders.
As the Lord Leads, Pray with Us…
For peace and unity for the nation following election day.
For healing, comfort, and encouragement for all national leaders and Americans as the nation completes this election season.
For the president as he prepares for both eventualities and leads the nation today.