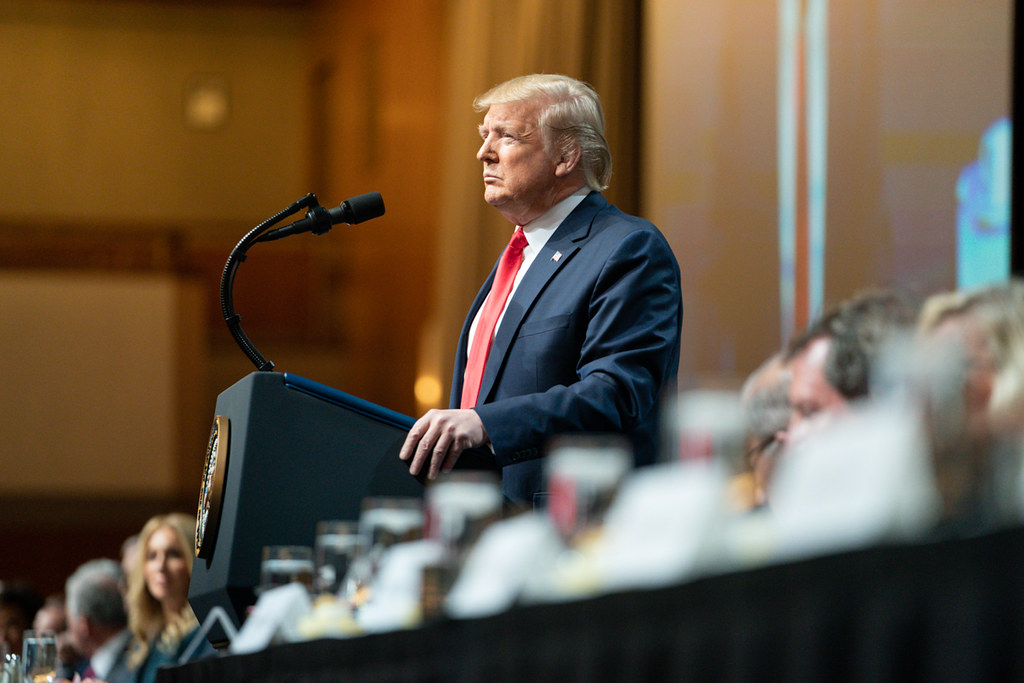 Today, President Donald Trump will be speaking from the Rose Garden at the White House to members of the Economics Clubs of Chicago, Florida, New York, Pittsburgh, Sheboygan, and Washington, D.C. The president is planning to discuss what he and the administration are doing to aid the economic recovery of the nation following the COVID-19 outbreak.
In the evening, the president will travel to Des Moines, Iowa, to take part in campaign events. He will speak to local residents and local industry leaders about what the administration has done to create jobs for the state and boost local economies. As part of this, the president is expected to discuss tax reform and the new trade deals designed to help American manufacturing.
As Iowa recently saw an uptick in new COVID-19 cases, Tim Murtaugh, director of communications for the president's campaign team said that masks and hand sanitizer will be given out and attendees will have their temperatures taken. He added, "the event is at an open door airplane hanger," and that "We will have safety protocols in place."
As the Lord Leads, Pray with Us…
For wisdom for the president as he takes part in and speaks with the Economic Clubs.
For guidance for the president as he and White House officials continue to work with Congress on an aid package.
For safety and good health for the president as he travels.