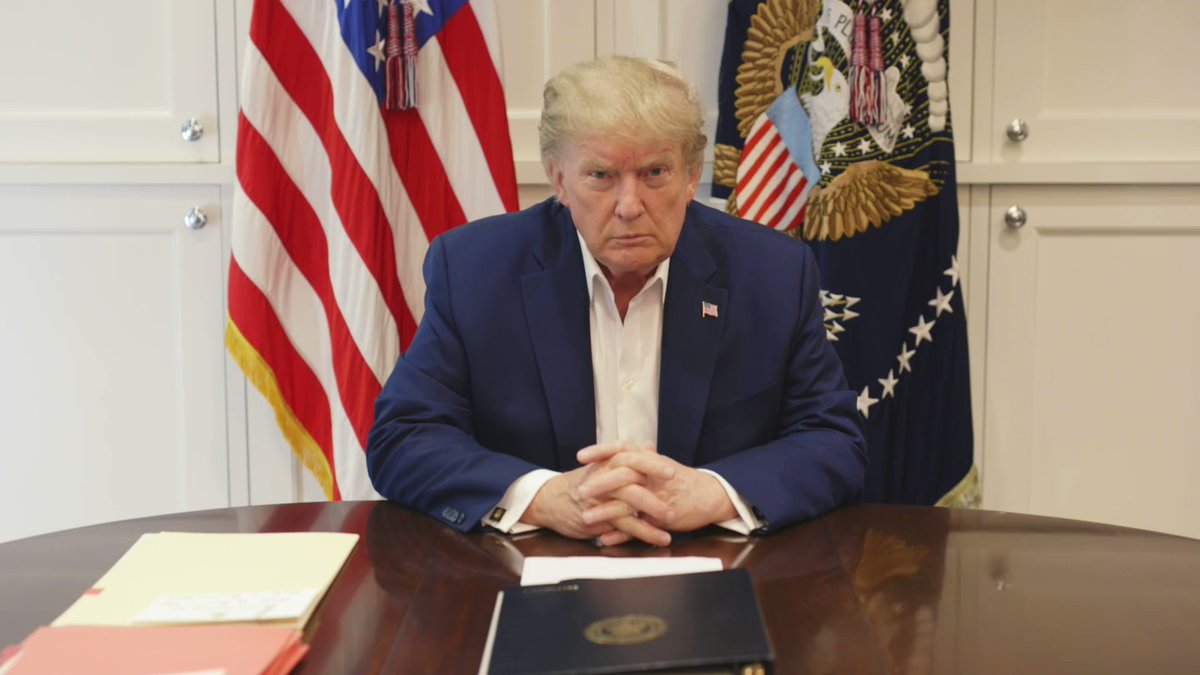 President Donald Trump is remaining at Walter Reed National Military Medical Center in Bethesda, Maryland, today. Saturday evening, White House Physician to the President Dr. Sean Conley said "President Trump continues to do well, having made substantial progress since diagnosis. This evening he completed his second dose of Remdesivir without complication. He remains fever-free and off supplemental oxygen with a saturation level between 96 and 98% all day. He spent most of the afternoon conducting business, and has been up and moving about the medical suite without difficulty. While not yet out of the woods, the team remains cautiously optimistic."
For today, Dr. Conley said that the plan "is to continue observation in between doses of Remdesivir, closely monitoring his clinical status while fully supporting his conduct of Presidential duties."
President Trump also took time on Saturday to speak via a video announcement from the hospital. "I came here, wasn't feeling so well, I feel much better now. We're working hard to get me all the way back, I have to be back because we still have to make America great again," he said.
As the Lord Leads, Pray with Us…
For continued wisdom and understanding for the physicians and medical experts caring for the president.
For God to be at work and bring healing to both the president and the first lady.
For all treatments to be effective and bring about a swift healing for the president.
For rest and encouragement for the president and first family during this time.