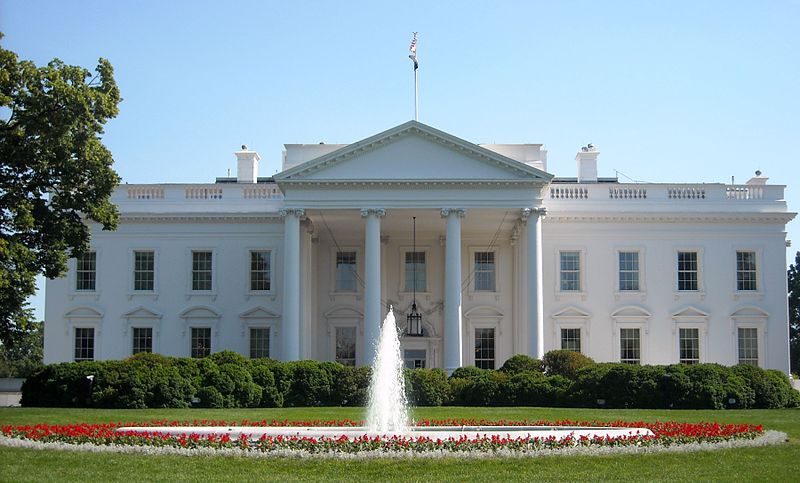 For Sunday, President Donald Trump has no public events on his schedule. He and First Lady Melania Trump are expected to remain at the White House in Washington, D.C. He will be preparing for the week ahead and will continue evaluating protentional nominees for the Supreme Court seat left following the passing of Supreme Court Justice Ruth Bader Ginsburg. The president spoke to crowds on Saturday affirming that it was the sitting president's constitutional obligation to fill Supreme Court vacancies. He added that, to honor Justice Ginsburg's pioneering role for women in law, "I will be putting forth the nominee next week. It will be a woman."
On Saturday, the president issued a formal proclamation regarding the death of Justice Ginsburg. In it, the president said, "A fighter to the end, Justice Ginsburg defeated cancer and the odds numerous times — all while continuing to serve on the Court.  Her commitment to the law and her fearlessness in the face of death inspired countless 'RBG' fans, and she continues to serve as a role model to countless women lawyers.  Her legacy and contribution to American history will never be forgotten."
"As a mark of respect for Ruth Bader Ginsburg," the president concluded by ordering that all flags be flown at half-staff until her funeral at Arlington National Cemetery.
As the Lord Leads, Pray with Us…
For wisdom for the president as he evaluates candidates for nomination to the Supreme Court.
For God to be at work in the heart and mind of whomever the president selects.
For the Senate to have discernment and clarity as they prepare to review the nominee.