---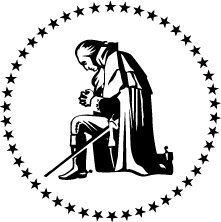 The Presidential Prayer Team
Office of the President
July 1, 2020
Have You Been Asked to Pick a Side?
Dear Prayer Warriors for America,
So much is being said today to describe social divisions and joining with one or the other. Some time ago, while meeting with a community's Christian leadership, we were asked, "Why not use your powerful reach to encourage your members to do more than prayer?" Our answer was, "We believe prayer is enough!"
Pollster George Barna has indicated that prayer played a significant role in the 2016 election with a high level of turnout among key segments of faith-driven voters. By the shear results, it was the first-time "praying Americans" were statistically determined to be a political influence. As you could predict, this prayer team—with its large reach to millions—came to the attention of powerful political groups desiring to win us over to one side or the other. Our answer was and is, "No, thank you."
We believe that our vast reach to America is God's blessing upon this prayer ministry. We also believe It is because we have held a firm commitment to His Word, focused on prayer for our nation and its leaders, and remained free of political endeavors.
We are very excited and encouraged. Every two years, during the election period, we work to build a consistent prayer covering we call Pray the Vote. We don't need to remind you of the importance of prayer at this time in our nation.
"So shall my word be that goes out from my mouth; it shall not return to me empty, but it shall accomplish that which I purpose, and shall succeed in the thing for which I sent it." Isaiah 55:11
We are fully convinced that the greatest immediate task upon us is fervent prayers through November 3rd. We greatly need you to commit to join us in praying now—as we finish preparations—and continuing with the start-up of the 2020 Pray the Vote in the coming days. This is no small task and we have been preparing for nearly a year to make the greatest prayer and voting impact. During this period nearly $340,000 of our operating funds fuel this important effort.
In light of this year's already-affected lower gift income, it is even more important that we have a significant portion of this funding in place prior to launching. So far, we are pleased to report that in just the first weeks we have received over half…or $190,000…of our current matching-challenge. But you can see we need your help. If every member who is able, will just ask God what He would have them do, we're confident we would be fully funded in time to start Pray the Vote.
You can follow our progress below, or any time on our homepage. I hope that you will visit it often as you pray with us to see God work through His people and this prayer team.
To help us launch Pray the Vote 2020, please prayerfully give your best financial gift today. We realize that this is a difficult year for some who will be unable to give at this time. But, maybe others can and will give even more. Either way, each gift will be a great investment into the future of this nation. As you give, please know that your gift will be doubled. Some friends of this ministry want to encourage your generosity and they are willing to match any amount because they know the importance of Pray the Vote at such a time as this. If you prefer to give a monthly automatic gift, it too will be matched each month through the end of this year.
Faithfully praying alongside you,
Jim Bolthouse
President
---
MATCHING CHALLENGE
Follow along with our matching gift challenge or give your best gift now.
MERRY CHRISTMAS!
from The Presidential Prayer Team
We pray that you find peace and hope in Christ our Savior this Holiday Season.
We have seen much change in our country this past year. Despite what the world wishes us to believe, there is always hope as long as we trust in our Heavenly Father.
May the God of hope fill you with all joy and peace in believing, so that by the power of the Holy Spirit you may abound in hope.  Romans 15:13
We are grateful to have you with us, praying together, as we glorify God and cover America and our leaders in prayer. You are the reason that we can call ourselves a prayer team. Thank you for joining us and devoting time to pray. I trust that you and yours will celebrate the hope of Christ this holiday season.
And a special thank you to everyone who has financially supported us during this challenging year. Whether you've been blessed or have had to make sacrifices, EVERY gift is a blessing. We are only able to continue this ministry through faithful people like you. THANK YOU!
If you haven't had a chance to give, there's still time to help us reach our end-of-year goal with a special dollar-for-dollar match (Give Now).
I pray that you and yours will be able to celebrate the hope of Christ this holiday season. From our families to yours, may God bless you and keep you safe. Merry Christmas!
Jim Bolthouse, staff, volunteers, and Board of Directors
---
Video Presented by the Pray First Network
Encouraging prayer as a first response in the minds of Americans as we navigate life's challenges.
A ministry of The Presidential Prayer Team
Video Production by Skit Guys
---
HERITAGE OF PRAYER
Heritage of Prayer FREE!
As a thank you, for any generous gift you make during this matching challenge, we would like to send you a copy of Heritage of Prayer. This tabletop sized book explores our inherited legacy of prayer by looking at key historical figures who have been prayer warriors for their time.
This is exclusively available from The Presidential Prayer Team.
---
---