"The effective prayer of a righteous person has great power."
James 5:16
We pray every day. And we talk about prayer just as often. Why? Because it is an important tool that God has gifted to us. Prayer is effective. This is not because of the prayers of great people, but because of a great God who listens and involves His people in doing great things in His name.
Not only is it important to talk about prayer, but there is a need to continue to innovate and find ways to help you and others pray for the most important aspects of your daily lives.
In 2019 we added the Pray First Network as a print and media division of the prayer team.
In 2020 the Pray First Network became our frontlines for COVID-19 coverage with prayer resources, relevant and encouraging devotionals, audio prayers and updates, and news coverage.
Also in 2020, in conjunction with Pray the Vote 2020 and in partnership with renowned pollster George Barna, we conducted a national study, called Vital Signs, to take the heartbeat of prayer in America, and addressed the top issues through a biblical lens.
In order to pray effectively and be light within the world for God's kingdom, it is vital that we continue to evaluate our modern culture though the lens of biblical morality and godly values.
His plan has brought you here today for a time such as this. Each gift helps as we seek to reach more of America for prayer and we remember that in God we trust!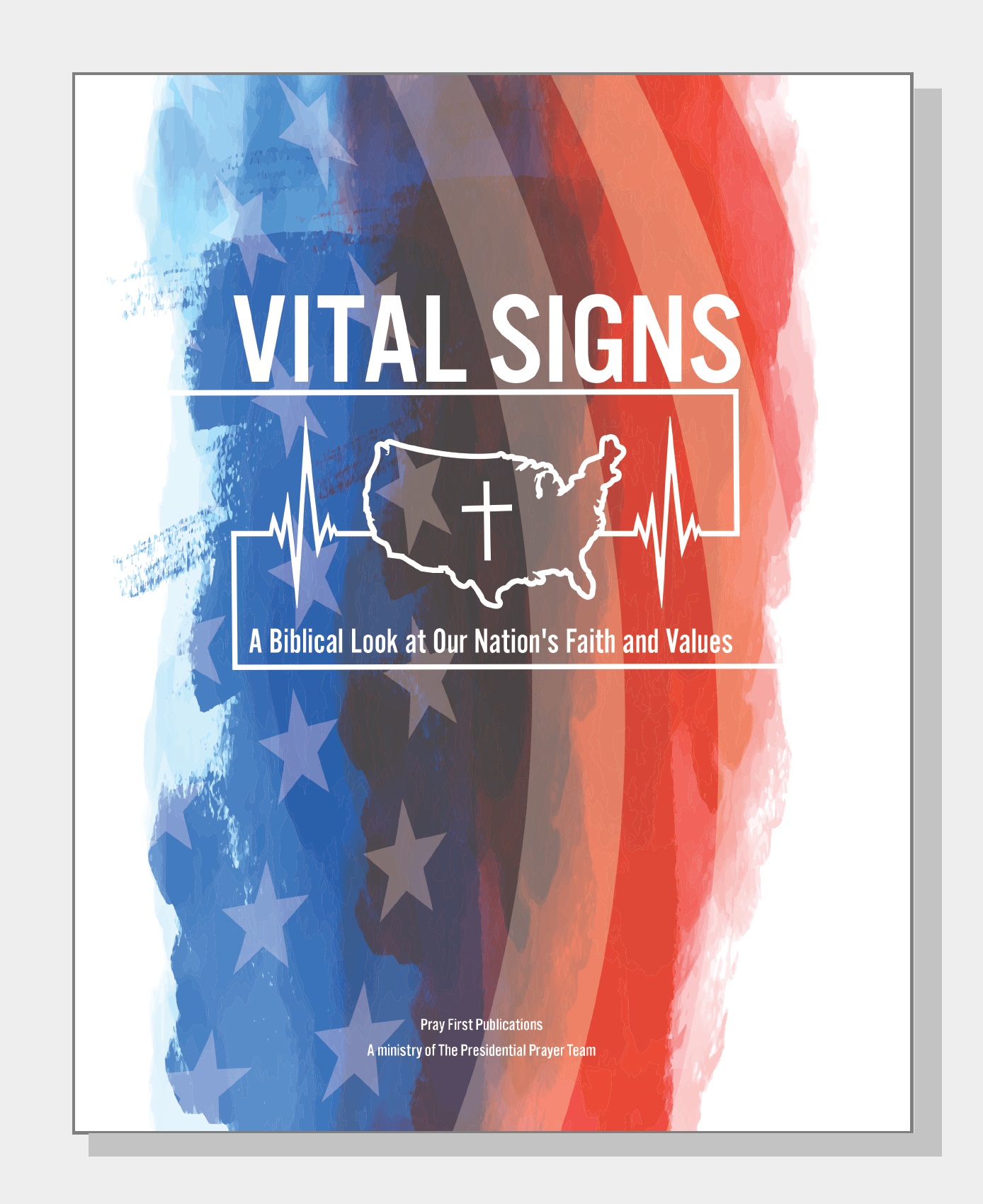 As a thank you, for any generous gift you make, we would like to send you a copy of Vital Signs: A Biblical Look at Our Nation's Faith and Values. This tabletop sized book tackles issues from the Vital Signs national study and applies a biblical and prayer focused perspective. This is exclusively available through The Presidential Prayer Team.