---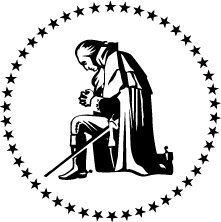 The Presidential Prayer Team
Office of the President
May 19, 2020
We Pour Out Our Hearts and God Hears Us
Dear Members,
What a blessing God brought to our nation this year with the May 7 National Day of Prayer. Your prayer team—and you—were front and center!
Our members and many new first-time visitors took advantage of around-the-clock prayer times in seeking God's will for our nation. We opened our annual national online "prayer room" where prayers were shared continuously. Our national online broadcast reached hundreds of thousands! I certainly know that God heard us, as men and women poured out their hearts in intercession for President Trump and others in our government. I trust that many hearts were opened to God's will as we move forward through this uncertain year and I continue to pray for a revival among believers across the nation.
In this unique year, where most of the country was unable to physically attend prayer rallies and gatherings, God was still at work as praying Americans were able to connect through the use of technology. Thank you to the over sixty other ministries who participated and took advantage of a new offer of listing their online plans and activities on our website for the National Day of Prayer.
"As seen on TV" – Some friends of the prayer team generously sponsored a series of TV and online spots so that we could let more Americans know about our mission and to join this wonderful team of faithful prayer warriors for America. We thank them and welcome more than 7,500 new team members — as we raise the shield of prayer over our country.
Most of all, we thank you for being a part of the National Day of Prayer. We trust that God touched you in a special way through your participation. It was a massive venture and we look forward to continuing to serve the great people of this blessed country as we raise our voices up to God.
"Then you will call upon me and come and pray to me, and I will hear you. You will seek me and find me, when you seek me with all your heart." Jeremiah 29:12-13
There are many events on the road ahead for us in this election year with an expanded Pray the Vote, the results of our Vital Signs study, and much more. Also, for those who aren't already using it, I encourage you to check out our one-of-a-kind quarterly Prayer Journal today as your prayer companion to help you direct your prayers for those in authority over us.
Power charge your daily prayer life and make a bigger impact for our leaders and nation.

Summer edition deadline is May 29.
Your participation in prayer for the ministry and your giving is so needed, and we appreciate your faithfulness. God is so good and gracious and we always seek to honor Him in all that we do.
Thank you again, and God bless you.
Jim Bolthouse
President
P.S. God promises that He listens to the prayers of His people. Let's keep praying!
---
NATIONAL DAY OF PRAYER BY THE NUMBERS
---
NATIONAL LEADERSHIP PRAYER JOURNAL
Your daily prayer companion and devotional.
NEW: Summer Edition includes July, August, and September
This 90-page journal guides you in prayer over all our leaders in the top 3 branches of our government. Also includes verses and insights into the lives and jobs of our leaders.
Request by May 29th to make sure you receive yours by July 1st.
---
IN CASE YOU MISSED IT
---
---