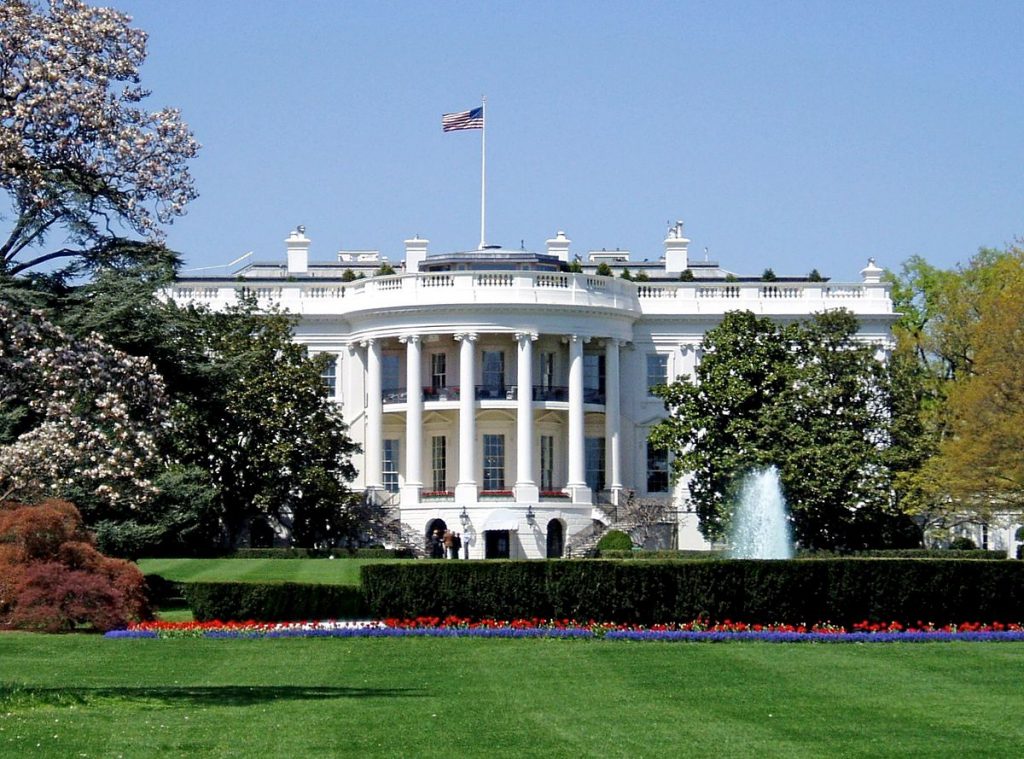 President Donald Trump is staying in Washington, D.C. at the White House. While he has no public events at this schedule at this time, he will continue working with administration officials along with state and local leaders to coordinate the federal response to outbreak.
During Friday's Coronavirus Task Force briefing, the president gave an update on the state of the nation. He opened by saying, "This Sunday, millions of Christians celebrate Easter and the resurrection of Jesus Christ.  At this holy time, we pray that God will heal the sick and comfort the heartbroken and bless our heroes.  As American families look forward to Easter, we're reminded that our story ends not in despair, but in triumph and renewal."
Following one of the most difficult weeks of the outbreak, he continued, " In the midst of grief and pain, we're seeing clear signs that our aggressive strategy is saving countless lives." He added, "With the tireless devotion of American doctors and nurses and all of the medical people, we've kept our fatality rate very, very low compared to other countries."
Confirmed cases are still on the rise, but Dr. Anthony Fauci and other leaders said that the numbers are lower than the original projections. The president and task force of officials credited this to American's staying at home and practicing social distancing. Dr. Deborah Birx said of the numbers, "As encouraging as they are, we have not reached the peak," urging people to continue following the guidelines in order to mitigate the spread.
As the Lord Leads, Pray with Us…
For God to give rest and rejuvenation to the president as he stays at the White House today.
For guidance for the president as he continues to meet with federal officials on the response to the coronavirus.
For God to preserve the health for all medical personnel who are working on the front lines to save lives.