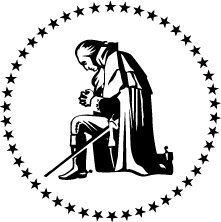 The Presidential Prayer Team
Office of the President
March 19, 2020
Member Responses and Pray First
Thank you! There is no better way to begin than by thanking all the wonderful members who make up this amazing team of prayer warriors for our nation. There has been a genuine outpouring of support from so many in response to my letter to you a few weeks ago. (Did you miss it? Read it here.)  I've personally read over 800 messages so far and a few of them are listed below this letter for you to read.
Now, after much planning and deliberation, it gives me great pleasure to announce the roll out of our NEW Pray First Network, as a ministry of The Presidential Prayer Team. A broader range of tools and resources for your prayer life are being assembled to be a steadfast reminder that it is vitally important to pray first before every decision for our lives, our families, and our country.
Because every aspect of the life of our nation (and the world) right now seems focused on the COVID-19 pandemic, we are utilizing Pray First to gather all relevant information and topics related to the virus in order to encourage Americans with hope and the knowledge that God will see us through, while encouraging them to pray! There is also a brand new two-minute feature we are offering to radio stations across the country, enabling them to offer that same encouragement and prayer during this time.  You can hear that two-minute message and see all that we have to offer by visiting prayfirst.us.
The uncertainties of this time are also impacting this prayer ministry. We are carefully monitoring the affect this national crisis is having on financial gifts. Along with many other ministries, we are anticipating a continued decline in giving as we head into the summer. The other day, I had a conversation with a long-time supporting member who is committed to us remaining fully operational, and who pledged their support with a new, generous gift. We are so thankful for those who continue supporting us on an automated monthly basis, and for those who listen to God's prompting and are able to respond during this time.
Thank you for standing with us and for praying at this critical time for America. We humbly submit ourselves to God's plan for our future, and have confidence that He will accomplish His will, and that He will be glorified through it all!
In Service Together for Christ,
Jim Bolthouse
President
---
Member Responses
"Jim (and your team)…praying for you all in this important ministry! So essential in these times. I am 95 in Active Retirement facility…one of your charter members….cheer leader and prayer warrior."
Dorothy
March 14, 2020
"My heart and spirit have always been enlarged with the knowledge of people praying in our government and being able to share prayers. Also it gives me definite concerns and people's names to pray for. Thank you."
Anonymous
March 13, 2020
"I am so sorry you went through so much. I felt very lost without your email in my inbox every day! You were truly missed. The service you provide is priceless, and I look forward to the prayers, the Bible readings and the daily devotionals. I pray our precious God will continue to richly bless you and work through you for the good of this great nation and for faithful, blessed and abundant lives for you all. Thank you so very much."
Anonymous
March 9, 2020
"Thank you so much for explaining the situation. I realized how much I rely on you for the truth ! You are appreciated more than ever."
Anonymous
March 9, 2020
"Thanks so very much, Jim, for being transparent and letting us know what happened. Grateful to God that y'all are fully operational now."
Diana
March 9, 2020
"Thank you for your concern and explanation to us. Glad to see you are up and running and it all looks nice, clean and easy to navigate. I love getting the updates for the last several years, and especially now when things are so critical. It is easy to pray on our own, but it is so helpful having a reminder of what is happening and what is especially needed in prayer. Keep up the good work and God bless."
Anonymous
March 11, 2020
"Glad you are back and running ahead. The problems and delays were no coincident it's spiritual warfare big time for those who are effective for God and His plans. Thanks for hanging in there."
Robin
March 8, 2020
"Thank you for the explanation of what happened. So glad you persevered. I was wondering why I hadn't been receiving e-mails. Thanks for all you do. I need to be reminded to continue to pray daily for our government officials. You're doing a wonderful job."
Lori
March 8, 2020
---