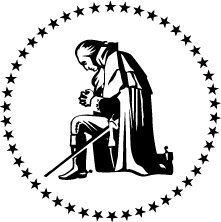 The Presidential Prayer Team
Office of the President
February 28, 2020
Who turned out the lights?
For the last few days and weeks many of our members have shared their concerns and prayers for us during a very difficult, unplanned outage time. You are owed an explanation—and I am sorry for our recent inability to provide updates and send communications to you.
A year ago, plans began to move toward a new relationship with an internet service provider who offered an affordable option for this ministry, one that would upgrade our infrastructure on top of a new and enhanced data pipeline, allowing us to better serve our members, enhance our security, and grow as a ministry. In March, we entered into an agreement with them and began the detailed and planned process of a full infrastructure move. We intended to have it completed in early October. Multiple delays and broken deadlines from their team pushed the move into the first week of January. Finally, when everything was in place to make the final, irreversible, last step for the changeover, the new provider was unable to complete their portion. What should have been accomplished in less than 24 hours, instead took them over two weeks. The new service provider (a national company) had overstated their abilities and misunderstood the gravity of our needs. While we have always been cautious to provide backup systems, this event was too foundational, akin to losing power at your home.
"The only real mistake is the one from which we learn nothing."
– Henry Ford.
I know this explanation may seem technical (and it is), but I feel that we must be transparent and that you must hear about what we do every day to continue reaching out to touch millions of Americans with our message of encouraging prayer for our president, leaders, and country.
Where do we go from here? Despite the frustration of being down, we are truly grateful for all the prayers and messages we received from so many of you, letting us know that you were interceding and waiting. It reminded me that God is in complete control of everything, and even when we do not understand why something is happening, He still has a plan for each of us.
Do not be anxious about anything, but in every situation, by prayer and petition, with thanksgiving, present your requests to God. And the peace of God, which transcends all understanding, will guard your hearts and your minds in Christ Jesus.
– Philippians 4:6-7
Thankfully, all communications have been restored and our website is back in full functioning order. We were able to remain busy during the time we were down and, now that we are over the structural hurdle, we are in a much-improved place with both our technology and communications systems to better serve you. This also allowed us to move up our timeline on an update of our website which went live as soon as we came back online. It adds a clean, new look to a streamlined navigation structure based on member feedback, to make finding things easier on the site. And this will allow us to adopt newer technologies and add new services in the future.
Thank you again for your understanding and prayers. Prayer for this ministry is so vital as we push out onto the front lines of prayer coverage for our president and leaders.
Please share any comments, concerns, or anything else in the form below. Each will be personally read.
In Service Together for Christ,
Jim Bolthouse
President
---
Member Feedback Form
Please share any comments, concerns, or feedback here.