The U.S. Department of Education is holding its "Back to School Bus Tour 2023: Raise the Bar" this week. Secretary of Health and Human Services Xavier Becerra, FCC Chairperson Jessica Rosenworcel, Deputy Secretary Cindy Marten, and Under Secretary James Kvaal, will join Secretary of Education Miguel Cardona on the week-long, multi-state road trip.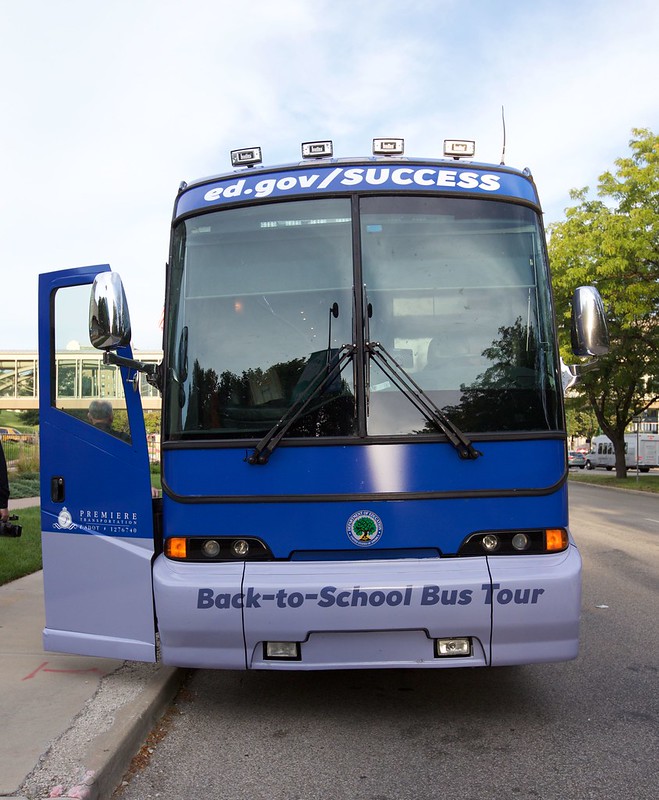 The Education Department's tour began in Kansas and will continue through Missouri, Illinois, Wisconsin, and Minnesota, to "showcase the many ways schools, families, and communities are doubling down on accelerating student learning and raising the bar in education."
Secretary Cardona said, "To serve our nation's students well for years to come, we need to see pockets of excellence in some places become systems of success in all places. I'm looking forward to lifting up great models in education and highlighting how our country benefits when we work together to invest in our children and young people – the future of our nation."
As the Lord Leads, Pray with Us…
For Secretary Cardona as he casts the vision for school excellence and success across the tour of these states.
For Secretary Becerra, Chair Rosenworcel, Deputy Secretary Marten, and Under Secretary Kvaal as they join the education secretary in promoting accelerated learning.
For the president and his advisors as they set and implement primary, secondary, and post-secondary education policies.