This morning, the House Ways and Means Committee will hold a hearing on President Biden's Fiscal Year 2024 Budget Request with Treasury Secretary Janet Yellen.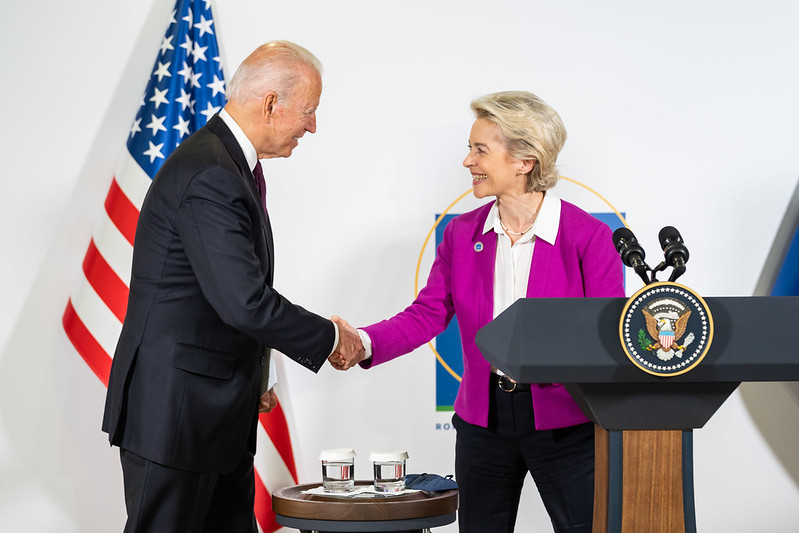 President Joe Biden is hosting President Ursula von der Leyen of the European Commission at the White House today. White House Press Secretary Karine Jean-Pierre stated, "The leaders will review the strong cooperation between the United States and the European Union to support Ukraine as it defends its sovereignty and democracy and to impose costs on Russia for its aggression. They will also discuss U.S.-EU coordination to combat the climate crisis through investing in clean technology based on secure supply chains."
She continued, "The leaders will take stock of the joint Task Force on Europe's Energy Security that they established one year ago, which has helped the EU reduce its dependence on Russian fossil fuels and accelerate its green transition. They will also discuss other international security challenges, including our work together to address the challenges posed by the People's Republic of China."
As the Lord Leads, Pray with Us…
For discernment for members of the House Ways and Means Committee as they hold the budget hearing.
For President Biden and President Von der Leyen as they discuss matters of concern to the U.S. and Europe.
For the president and his administration to seek the Lord's wisdom as they address the challenges facing the nation.